Gray, City Officials Announce New Project at St. Elizabeths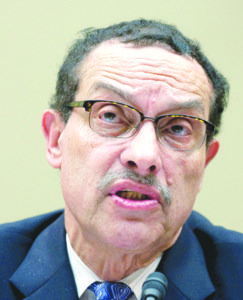 Gray said Microsoft, Citelum and Smartbim are among the anchor tents at St. Elizabeths East and he said his administration is working on completing development of a technology hub that will feature a consortium of major international companies, universities and other entities.
The Innovation Hub will occupy 500,000 square-feet as a part of the larger campus redevelopment and will feature the co-location of community, university, and technology-focused enterprises. Gray said he expects the hub to spur the creation of tech-related businesses and jobs, serve as a way to create economic opportunities for Ward 8 and other residents of all skill levels, and accelerate the diversification of D.C.'s economy
Gray describes the pavilion as a vital and necessary centerpiece for the St. Elizabeths East Campus, adding that the project makes good on more than a decade of promises and the hope that development on that location would provide an economic jolt for a neighborhood starving for jobs, businesses and other accoutrements of economic development.
"Today is an amazing day, because it marks the fulfillment of a major promise to the Ward 8 community," the mayor said last year. "Cutting the ribbon on the G8WAY DC pavilion symbolizes the transformation that is happening across the city and the opportunities that are coming to the District's East End ... it's sending the message that we're serious about this."