Gray Continues to Support Embattled Fire Chief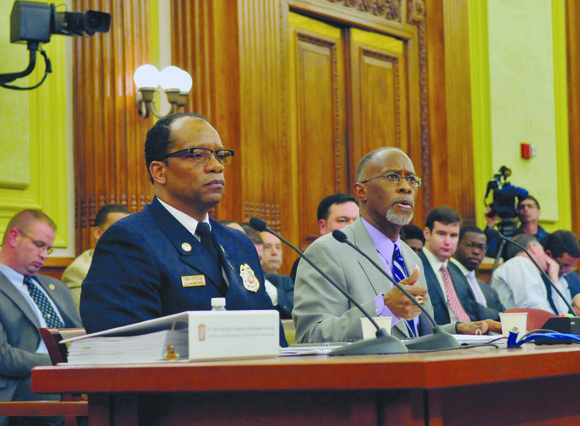 Four employees of the Office of Unified Communications have been recommended for disciplinary action. One person has already been charged and was scheduled to appear before the trial board on Tuesday, March 4, 2014. The D.C. Office of the Attorney General will represent the agency in this matter. Charges against the other members are pending.
Ellerbe acknowledged that fire department employees made mistakes and he said he has always been willing to confront the myriad problems and issues that roil a department of this size.
Quander said he's deeply troubled by the disregard for human life and the apathy exhibited by the firefighters. And Gray, Quander and Ellerbe each have pledged to hold everyone responsible accountable.
For more than three years, the department been has in tumult, riven by infighting, distrust and warring between management and employees, poor morale and incidents that have angered residents across the city. Firefighters talk privately about the constant fear of retaliation, the tough work conditions where many feel underpaid and overworked.
But critics like Wells aren't appeased with the city's claims that circumstances have substantially changed. Wells said he hopes Gray becomes more involved.
"I really wish the mayor would get engaged and sort it out. He's disengaged," said Wells. "I need them to figure it out. He's not taking responsibility. Say he disagrees, then he should say they don't need to be fired but here's the plan. Is it politics that Mr. Mills died and was not helped?"