Mental Health Officials Protest Drug Proposal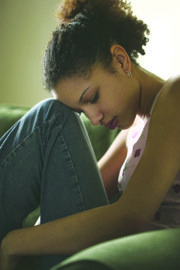 About 35,000 adults in Washington, D.C., receive mental health treatment or counseling each year while 14,000 are diagnosed annually with serious mental illness.
What's more, an additional 23,000 adults in the District report thoughts of suicide every year because of mental health issues and 3,000 youth in D.C. have reported various episodes of depression and other related illnesses.
Those statistics have served to bolster the fight some are waging against a proposed rule that would limit access to certain psychiatric medications under Medicare Part D.
"I can assure you that it is an insane idea," said Carole Lieberman, a District-based radio and television talk show host and board certified psychiatrist and author.
"Patients, of all ages, need these medications in doses that are unique and specific to each patient," Lieberman said.
Further, the proposal to limit the drugs would put lives at risk and health plans should not be allowed to restrict access to a medication that a person urgently needs for effective recovery, said Bob Carolla, a spokesman for the Arlington, Va.-based National Alliance on Mental Illness (NAMI), the nation's largest mental health organization that advocates for access to services, treatment, support and research for the millions who are affected by mental illness.
In January, the Federal Center for Medicare and Medicaid Services (CMS) in Baltimore proposed a rule that also would eliminate access for patients to six classes of medications, including antidepressants and antipsychotic drugs.
The rule proposed by the CMS would take effect in 2015.
"NAMI currently is mobilized in opposition to the proposed rule," Carolla said. "We're hoping to deliver 10,000 signatures as part of the formal comment process."
Under the proposal, choices
of medications would significantly narrow for individuals with depression, schizophrenia and other mental illnesses.
Jonathan Blum, the principal deputy administrator for CMS, said the Part D changes are part of the agency's ongoing effort to strengthen the program, while giving its 38.5 million beneficiaries better choices.
Friday, March 7, will be the final day for public comment on the proposal. CMS hasn't provided a timeframe for when final regulations would be issued.
Critics of the proposal also have pointed out that African-Americans are likely to be affected most by the change because blacks are 20 percent more likely to report having serious psychological distress than whites, health officials said.
Taking away medication options could further damage efforts to encourage African-Americans to seek help for mental illness.
"We know that African-Americans have a disproportionate number who are also in poverty and a higher jobless rate. Women are less likely to be coupled or in supportive relationships and so those factors into why African-Americans may have higher numbers of psychological disorders," said Janet Taylor, a New York-based psychiatrist who frequently appears on television shows including CBS' "The Early Show" and NBC's "Today."
Also, Taylor said health care providers can be insensitive to the cultural experiences of African-Americans.
"There are some health care providers who assume that ... strife in black people or having a difficult time are [what's] to be expected," she said