Mental Health Officials Protest Drug Proposal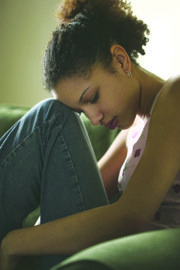 "In some cases they may normalize what may be a traumatic reaction."
Doctors diagnosed Cierra Evans, a Marlow Heights Md. elementary school cafeteria worker, with borderline personality disorder when she was a teenager.
She said getting good grades and excelling in grade school presented only a few problems, but Evans, 44, struggled emotionally while attending Prince George's County Community College.
"It was something that held me back, but once I got the proper medication, the very medication that they're now trying to cut, I was fine," she said.
Still, some argue providing fewer medication options, particularly for senior citizens, could turn out to be a wise decision.
"We observe that older adults and people with disabilities find choosing among a large number of Part D plans a dizzying experience," said Joe Baker, president of the Medicare Rights Center in Northwest. "Most people with Medicare fail to reevaluate their coverage options on an annual basis, largely because there are too many options and too many variables to compare."
But, Lieberman argued that the medications in question are not those that are commonly abused.
"No patient wants to take more than they need because the side effects of too much of these may include drowsiness, dry mouth, neuromuscular twitching, and so on," she said.
"No one takes them for fun. It would be cruel and unusual punishment not to relieve depression or psychosis, which could lead to harmful results for the patient and society from suicide to homicide."
Approximately 61.5 million Americans experience mental illness in a given year, NAMI officials said.
Also, at a time marked by growing public recognition of America's mental health treatment crisis, this proposed rule is both untimely and contrary to the goals of improving access and quality of care for people living with mental illness, said Katrina Gay, NAMI's director of communications.
"By undoing one of Medicare's signature protections for persons with mental illness, the rule disregards scientific understanding that psychiatric medications are not interchangeable," Gay said.
"A medication that works for one person does not necessarily work for another person. Prescribing decisions must be individualized, based on clinical history, side effect profiles and personal preferences."
Further, medications are a critical component of an array of services and supports vital to health and recovery for many people with mental illness, Gay said.
"NAMI has grave concerns about this proposed rule and is working with other advocacy groups to urge that it be reconsidered. It's time to stand up and demand better care, access to effective treatment, services and supports and ensure a promise of recovery," she said.