Push For Health Care Enrollment Continues
Deadline Approaches to Sign up for Obamacare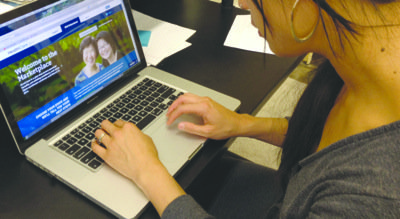 Critics of the health care law said young people were most like-ly to be turned off by the massive technical problems that marred the first two months of online sign-ups.
They also have argued that some young people will opt to pay the $95 penalty for not enrolling rather than pay more to get covered.
A December Gallup poll found that 26 percent of uninsured people under the age of 30 intended to pay the fine rather than enroll.
But, administration officials and others are working throughout the District to "meet people where they are at," said Marlon Marshall, who oversees health care outreach for Obama.
D.C.'s health insurance marketplace officials said they've continued to make progress toward enrolling everyone in the District.
More than 26,000 residents have signed up for private health plans or Medicaid since October and DC Health Link's plans are attracting many younger residents, officials said.
About 37 percent of those who have purchased coverage are between 26 and 34.
In an email, Linda Wharton-Boyd, the director of External Affairs and Stakeholder Engagement at the DC Health Benefit Exchange Authority in Northwest, said prior to the exchange's roll-out, the District had 37,000 uninsured residents and 20,000 individuals purchasing coverage directly from insurers.
"At 26,000 enrollees so far, DC Health Link still has a long way to go to reach both of these populations," Wharton-Boyd said.
"Recently, DC Health Link formed a partnership with faith-based groups which will help connect community assisters and brokers to residents each week during services. Community-based initiatives such as these are important to connect with the hardest to reach populations."