Adegbile's Rejection Outrages Civil Rights Leaders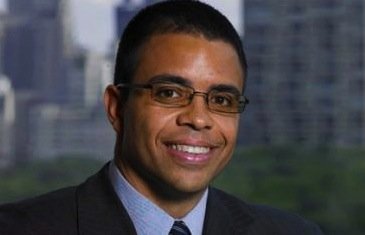 Civil rights leaders are disappointed by the U.S. Senate's failure to confirm Debo Adegbile, President Obama's pick for assistant attorney general for civil rights.
The Senate blocked Adegbile's confirmation, 52-47, on Wednesday with the help of a few Democratic senators.
Adegbile's work as an attorney with the NAACP Legal Defense Fund and his defense of controversial journalist and convicted murderer Mumia Abu Jamal likely sealed his fate, some political analysts say.
Lorraine C. Miller, the NAACP interim president and chief executive officer, is outraged by the Senate's action.
"The president offered the best and most qualified candidate for this position," Miller said. "Mr. Adegbile's record and accomplishments as a leading civil rights attorney are unparalleled. He is an unwavering defender of the Constitution of the United States and has worked tirelessly to ensure that the rights it confers on its citizens are applied equally to all."
The Rev. Al Sharpton, the president and chief executive officer of the National Action Network, agreed, calling the Senate's action "a smack in the face of all Americans."
"It is also a betrayal to those of us that see civil rights legal work as a credible and patriotic duty to those that practice law in this country," Sharpton said. "This vote, not only denies Americans a qualified civil rights chief in the Justice Department, it also says that if you work for a civil rights legal organization and engage in cases deemed controversial that you are disqualified from high level public service."