Bennett-Fleming Garners Sierra Club Endorsement for D.C. Council Seat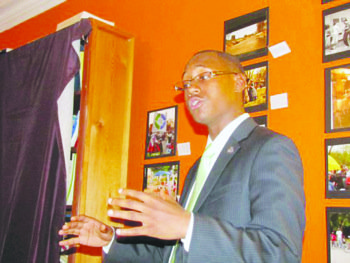 The strongest challenger to the re-election bid of D.C. Council member Anita Bonds (D-At Large) has gotten some key endorsements that could make the incumbent nervous as the April 1 primary election nears.
D.C. shadow Rep. Nate Bennett-Fleming, one of the four hopefuls attempting to unseat Bonds, has gotten the support of the influential District chapter of the Sierra Club, the largest environmental organization in the nation.
"Nate Bennett-Fleming impressed us with his knowledge and agreement on the issues," the Club said in a statement. "Although he will be new to the council, he is not new to the voters."
Bennett-Fleming won his election as the city's U.S. House shadow representative in 2012 and has worked to get co-sponsors on a bill authored by D.C. Del. Eleanor Holmes Norton (D) to grant the District statehood.
Bennett-Fleming's efforts have brought dozens of members of Congress to support Norton's bill. He has also traveled throughout Washington informing residents of anti-District legislation being considered in the House.
Only in his mid-twenties, Bennett-Fleming has been endorsed by some longtime political players. He is backed by Jews United for Justice Campaign Fund and DC for Democracy and got most of the vote for the support of the Gay and Lesbian Activist Alliance.
"Nate will be ready to be council member from Day 1," said Arrington Dixon, former D.C. Council chairman. "His passion, energy, substance and experience are unmatched by any other candidate in the field. Nate is the type of leader we need as an at-large council member."