Trayon White Leaves Board of Education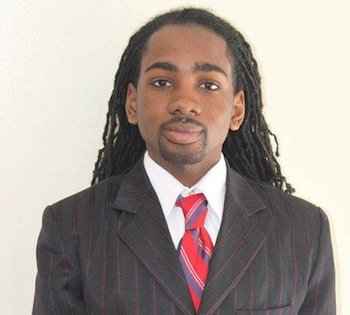 Trayon White unexpectedly announced Thursday that he is stepping down as the Ward 8 representative on the D.C. State Board of Education to take a full-time position with the District government.
"I accepted the position of supervisor recreation specialist with the D.C. Department of Parks and Recreation knowing it will enhance my work in the community with youth who are among the hardest to reach and the most in need," White said. "At this stage in my career, I need to supplement my income in order to better meet my personal and family obligations. I will also be expanding my family in the very near future."
White said that D.C. Board of Ethics and Government Accountability rules do not permit him to stay on the Board of Education will in his new position because of a conflict of interest. Education board members earn $15,000 a year and some have full-time jobs in the private or nonprofit sector.
White said that $15,000 annually is not enough money for the work that the board members perform.
The 29-year-old White is often touted by some Ward 8 residents as a successor to D.C. Council member Marion Barry (D-Ward 8) when Barry retires from politics.
White won a special election in 2011 to fill the Ward 8 position after the death of board member William Lockridge and was elected overwhelmingly to a full term in 2012.
Lockridge's widow, Wanda, the chair and executive director of the William O. Lockridge Community Foundation, expressed disappointment over White's resignation.
"I am proud of his accomplishments these past three years and know that William is also looking down and smiling with pride," she said. "I am also comforted with the knowledge that Trayon will continue to serve our community with the same determination and commitment, only in a different capacity."