Informer, HU Project Gives Forum to Those Affected by School Closings
Dorothy Rowley and Glynn Hill | 3/10/2014, 1:24 p.m.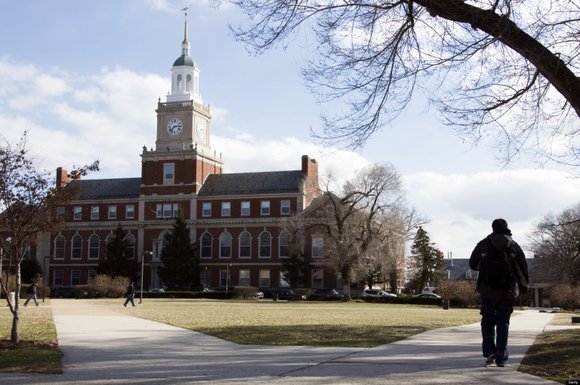 Students at Howard University are engaged in a project with The Washington Informer that provides those adversely affected by mandated school closings in D.C. a platform to share their experiences.
The crowdsourcing project, which is operated at Howard through grant funds, gathers and records community responses to the 2013 shuttering of 15 public schools, most which were located in Wards 5, 7 and 8.
"We had started to see a lot of stories about how people were upset over school closings in their communities," said Ingrid Sturgis, a news media professor at Howard. "Crowdsourcing is a tool that everybody uses now to get more community responses to articles published in newspapers, and [realizing how concerned The Informer has been about the school closings] I thought this would be a good opportunity for my students to work on a project with a minority newspaper," said Sturgis, who is helping to manage her students' crowdsourcing website.
One of the students said that compared to traditional methods, crowdsourcing, which has been in use since about 2005, is an ideal way to get quick responses from large segments of the public.
"When they go to the website, they click the 'Submit a Report' tab, and the process to fill out the information is relatively simple and straightforward," Hill said. "They can even upload video or submit information by phone."
Late last year, in a unified show of opposition to hundreds of mandated public school closings across the country, students, parents, teachers and community leaders from more than 60 cities including Baltimore, Philadelphia, Chicago and New Orleans, participated in the National Day of Action movement.
The event, which was organized by the American Federation of Teachers, had the support of the 4,000-member Washington Teachers Union, as well as the grassroots advocacy group Empower DC, which filed a lawsuit in March 2013 to stop the shuttering of District schools.
The daylong rallies on Dec. 9 also shed light on the proliferation of charter schools run by large, private corporations, which critics such the teachers' union and Empower DC contend are threatening the value of traditional public education.
According to Empower DC officials, the closings that have taken place under the guise of education reform are discriminatory in nature.
Interested parties can visit https://schoolclosing.crowdmap.com to fill out surveys soliciting experiences that range from difficulties with school travel and daycare provisions to extracurricular activities that might have been impeded by the closings.