Pannell Will Run for D.C. Board of Education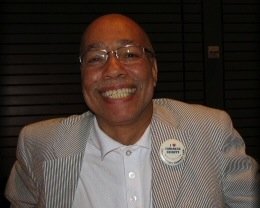 Philip Pannell, one of the District's best-known political activists and civic leaders, plans to run for the soon-to-be-vacant Ward 8 seat on the D.C. State Board of Education.

Pannell said Monday he will challenge for the seat, which Trayon White announced Thursday that he will vacate after accepting a full-time job with the District government.

"I am running for the position," Pannell told The Informer. "I do not feel that Mr. White did enough for the children of Ward 8 and I will."
Pannell, who ran against White in 2012, has no children but has served as the treasurer of the Ballou Senior High School PTSA and raised money for its nationally known marching band. He has served as president of the Ward 8 Democrats and is currently president of the Congress Heights Community Association.
Pannell, 63, has also served on the District of Columbia Public Library Board of Trustees. He is employed as the executive director of the Anacostia Coordinating Council.
Tamara Robinson, a spokeswoman for the D.C. Board of Elections, explained the process for filling White's seat.
"Mr. White has to write a letter of resignation to Deborah Nichols, chair of the board," Robinson said. "The chair will declare the position vacant and an election will be on the first Tuesday after 114 days after the seat was declared vacant."