JESSE JACKSON: Put the Right to Vote Into the Constitution
Jesse L. Jackson Sr., Special to The Informer | 3/11/2014, 9:34 p.m.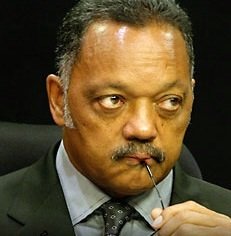 Nowhere in the U.S. Constitution is there an explicit guarantee of the right to vote. Prior to becoming president of the United States, Barack Obama, as a professor of constitutional law at the University of Chicago, began each of his constitutional law classes stunning his students with the surprising fact that a "citizenship or individual right to vote" is not in the Constitution.
The Supreme Court has ruled that the Second Amendment does guarantee the individual right to a gun. So we have the bizarre situation that in one of the world's leading democracies, citizens have a guaranteed right to a gun, but not the right to vote.
Reps. Mark Pocan, D-Wis., and Keith Ellison, D-Minn., have introduced in Congress a constitutional amendment that would guarantee the right to vote. Its language is sensible plain and clear:
SECTION 1: Every citizen of the United States, who is of legal voting age, shall have the fundamental right to vote in any public election held in the jurisdiction in which the citizen resides.
SECTION 2: Congress shall have the power to enforce and implement this article by appropriate legislation.
Passing a constitutional amendment isn't easy. It must be supported for ratification by two-thirds of the members of both the House and the Senate, and then ratified by three-fourths of the state legislatures. No amendment can pass without a broad consensus. But guaranteeing the right to vote isn't partisan or ideological or a special interest agenda. It is fundamental to all Americans. It is the foundation of our democracy. And it is long past due.
Keep up with Rev. Jackson and the work of the Rainbow PUSH Coalition at www.rainbowpush.org.