Michelle Obama Joins Stretch Run for Health Care Push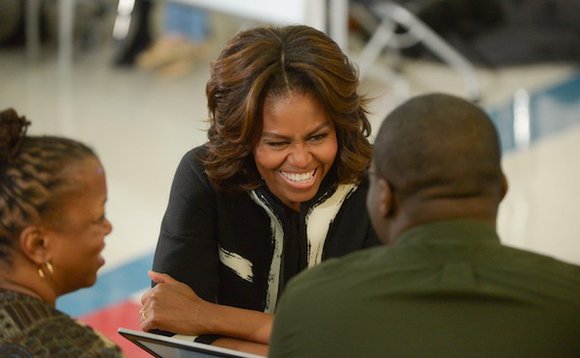 First lady Michelle Obama joined Tuesday the push to get the uninsured signed up for health care coverage as the open enrollment period draws to a close, appealing to women for help in getting their families to enroll.
Obama will participate in an organizing call to extend gratitude to volunteers and door-to-door canvassers — particularly women — from organizations pushing to sign up the uninsured for coverage.
With less than two weeks until the Affordable Care Act's March 31 enrollment deadline, the Obama administration is continuing the drive to raise awareness of the importance of quality, affordable health care. People who miss the open enrollment period will have to wait until for the next sign-up period, which begins Nov. 15 and runs through Jan. 15, 2015.
Under the Obamacare initiative, most Americans are mandated to have health insurance by the end of the enrollment period. Those without coverage after the March 31 deadline will be required to pay a penalty next year when they file their 2014 tax returns.