BUSINESS EXCHANGE: Out of the Closet onto the Altar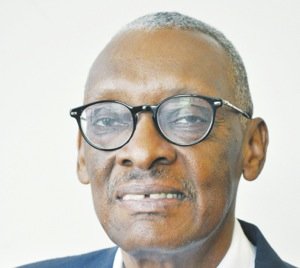 While African-Americans have willingly accepted President Barack Obama political overtures toward the nation's gays, Africa's political and religious leaders have rebuked Obama and the gay lobby in ways we should take note. In their adoration of having an African-American in the White House, Blacks have allowed Obama to lead them against their culture and views. Luckily, the world's Africans have not been "beguiled" into endorsing practices contrary to their beliefs and values. While Black Americans have gone along with the nation's growing acceptance of gay "rights" and practices in the U.S., thank God flash points of resistance are occurring in Russia and Africa.
President Obama and many European leaders censure African countries such as Uganda for passing laws calling for prison sentences for homosexual acts. Responding to gay lobby pressure, the U.S. sent a delegation featuring famous gay athletes to the 2014 Olympics in Sochi, Russia, where President Vladimir Putin signed laws banning the adoption of Russian-born children by foreign gay couples and blocking distribution of information on "non-traditional sexual relations" to minors.
Blacks have been the base of Barack Obama's presidential elections, but there's precious little that he's done for us that any of his primary opponents would not have done. It's time African-Americans become vocal as to whether changes brought about as a result of Obama's presidency have helped or hurt us. While the world was once aligned against homosexuality, Western governments now preach public acceptance of gay lifestyles. Isn't it time American Blacks took note of Ugandan President Yoweri Museveni and legislation imposing a 14-year prison sentence for conviction of an initial homosexual act and the possibility of life imprisonment for further convictions of homosexual relations. Homosexuality was already illegal in Uganda under a colonial-era law that criminalized sexual acts "against the order of nature." White U.K. theater director David Cecil, who'd resided in Uganda, was imprisoned for directing a play about homosexuality in 2012 and was later deported. Despite Westerner's criticism of the bill, it was highly popular among the Ugandan people.
Western leaders such as United Kingdom Prime Minister David Cameron and Foreign Secretary William Hague have threatened to withhold foreign aid from nations that do not give equal rights and respect to homosexuals. One of the world's premier aid donors, British Prime Minister Cameron says "We want to see countries that receive our aid adhering to proper human rights." That type of Western influence has Uganda paying a price for its opposition to homosexuality; World Bank President Jim Yong Kim has delayed a $90 million loan because of the crackdown.
Homosexuality is illegal in 38 of 54 African nations and African leaders have told the West where they can take their aid. The issue is becoming increasingly prevalent in African and European politics, and contributing to the re-shaping of relations between Western powers and Africa. Most African leaders, including President John Atta Mills of Ghana, do not share, or condone, Obama's views. Liberia President Ellen Johnson Sirleaf's said she would veto legislation to legalize same-sex marriage, and that her government "will not compromise its religious belief for foreign aid." Similarly, President Yahya Jammeh of Gambia reaffirmed that he would never accept homosexual practices in his country, saying it was "destructive to Gambian culture."
African leaders have shown strong opposition to President Obama and politics-laden calls to decriminalize homosexuality. African leaders say they would prefer for Obama to stick to topics on trade and economics. During his trip to the continent, Obama received a less-than-warm welcome. In a news conference in Senegal, just as the U.S. Supreme Court struck down a federal ban on same-sex marriage, Obama said Africans must grant equal protection to all people regardless of their sexual orientation. This rubbed Senegalese religious and political leaders the wrong way, because under Islam, homosexuality is a crime.
Gay marriage is not a "Black Thing!" It's time Black Christians awake from Obama-zombie trances to abide by our own traditions by joining Africans in rebuking patterns and practices we deem "immoral."
William Reed is publisher of "Who's Who in Black Corporate America" and available for projects via the BaileyGroup.org.