Charlene Drew Jarvis Speaks About Women in Civil Rights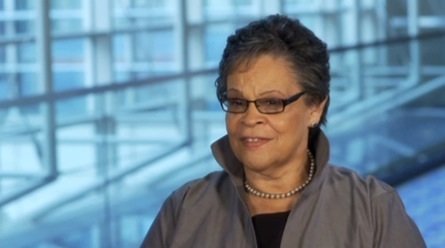 Former D.C. Council member Charlene Drew Jarvis spoke Wednesday at a church in Southwest about the important yet unsung role that black women played in the civil rights movement.
Drew, the first woman to represent Ward 4 on the D.C. Council and a candidate for mayor in 1990, told a meeting of the Anacostia-Bellevue-Congress Heights chapter of the AARP at Covenant Baptist United Church of Christ that women were vital to the movement in the 1950s and 1960s, even though their contributions were often under-reported.
"Women were involved but not as leaders," said Jarvis, 72. "There were many instances where women got the ball rolling in the movement but prominent men stepped in and took over."
Jarvis used the example of the late Rosa Parks, who launched the movement in 1955 when she was arrested for refusing to move from her bus seat in Montgomery, Ala. Jarvis said that Parks did not get out of her seat on purpose because she wanted to desegregate the city's bus system.
After her celebrated arrest and release, a young Martin Luther King Jr. picked up the mantle while Parks was pushed aside by black male leaders in the city, Jarvis said.
She cited the accomplishments of such female civil rights leaders as Sojourner Truth, Diane Nash, Daisy Bates, Myrlie Evers-Williams, Ella Baker, Fannie Lou Hamer, Dorothy Height and Vivian Malone Jones as the work of heroines who sometimes "submerged their egos to further the interests of the group."
"Women were urged to step back then and now are acknowledged as the backbone of the movement," she said.
Jarvis served on the D.C. Council from 1979 to 2001 and distinguished herself as a leader in economic development and a played in the local Democratic Party. She also has served as president of Southeastern University.