LETTERS TO THE EDITOR: A Keeper!
3/12/2014, 3 p.m.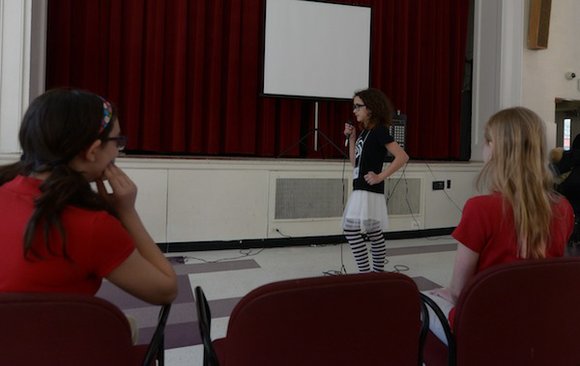 Great edition! The March 6, 2014 Washington Informer is loaded with fantastic articles. From the front-page article on the embattled D.C. Fire Chief to the article on the upcoming spelling bee. You have regional coverage also: Prince George's County Schools and budget and the goings on in Alexandria, Va., concerning the Fort Ward Park.
There were articles on health care and mental health issues, politics and fashion. You really gave it to us this week, and I just loved it. You and your staff continually provide great news articles for us to read and enjoy, my only wish is that you give us more local sports and sports analysis. There are some great hidden gems out there for us to discover and I do believe you guys are the ones to uncover them. Other than that, great work and thanks for it.
Anthony Long
Washington, D.C.
Making a Difference!
Joshua Garner's article, "School Board Adopts $1.75 Billion Budget" [March 6, 2014] shows just how committed County Executive Rushern Baker and the Prince George's County Council are to improving the county's school system.
It's true that in order to sustain a viable working, growing county and one that is attractive for business investment, you must have a top-notch school system. Nobody should want to live and raise a family in a community that does not offer an opportunity for their children to get a good education. In addition, no company would bring its employees into a community that doesn't offer their families a chance at a decent education or have an opportunity to hire from an educated workforce and grow their businesses.
When you compare Prince George's County to some of the surrounding counties, the only difference is in our school systems, but hopefully this budget will signal a change in that difference.
Otto Williams
Fort Washington, Md.
New Health Center a Welcome Addition
Thanks so much for bringing the community's attention to the recent opening of the new Community of Hope Healthcare Center on Atlantic Street in Southeast.
The article written by Dorothy Rowley and which was published in the March 6-12 edition, was a real eye-opener.
The center is a welcome addition to a neighborhood that has long been in need of nearby affordable health care services, and I'm sure that those in need will not hesitate to have their medical needs met there.
I also applaud the center's officials for extending jobs to people in the neighborhood.
As many of us know, Ward 8 has the highest rate of unemployment among District residents, and for the center to focus on helping to quell those numbers is a blessing.
Again, thanks so much for covering concerns and events that really make a difference in our community.
Delores Bell
Washington, D.C.