New African Films Festival Celebrates 10-Year Anniversary
Premiere of 'Half of a Yellow Sun' at AFI Silver Theatre and Cultural Center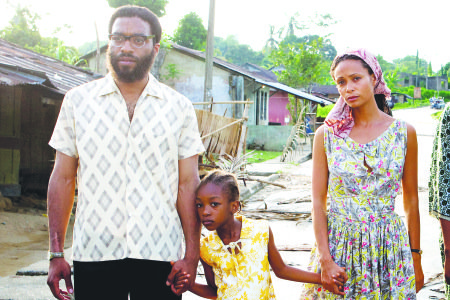 Less often seen films from East Africa – Kenya and Uganda – will round out the selections with the showing of "Something Necessary," a film by Kenyan filmmaker Judy Kibenge that tells the story of a woman trying to rebuild her life after the ethnic violence that followed Kenya's 2007 presidential elections. "The Kampala Story," Official Selection of the 2013 Seattle Film Festival, follows the journey of a 14-year-old rural Karamajong girl who ventures off to the Ugandan capital in search of money and her absentee father. Created by Kasper Bisgaard and Donald Mugisha, this coming of age story is told in a quasi-documentary style providing a portrait of one of Africa's most vibrant cities.
Also using the format of the mock-documentary, Jean-Pierre Bekolo of Cameroon's Le President employs humor, technology and satire to tell the story of a "president-for-life" who suddenly disappears and the commentary that surrounds that event. The maker of renowned films Quartier Mozart and Les Saignantes carries forth the tradition of critical film-making, commenting that "We shouldn't just be making movies, we should be changing reality."
In keeping with the mission of the New African Films Festival, the presentations "must present accurate representations of people, authentic perspectives and subjects, and address intricate issues," according to the presenters, as well as being authentically African in their origin – directed, produced or written by an indigenous African. Through the broad range of film genres at this celebration of the longevity and relevance of cinema from the African continent, the New African Films Festival ensures that the world will have access to the creativity of Africa on film.
The 10th Annual New African Films Festival will be held at AFI Silver Theatre and Cultural Center, 8633 Colesville Road, Silver Spring, Md. For a full schedule of films and tickets, visit www.transafrica.org.