New Health Center Arrives in Prince George's County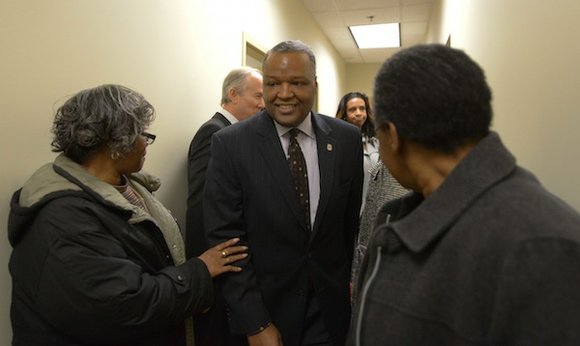 A new program designed to expand medical services in underserved communities has residents in the Capitol Heights area of Prince George's County on the road to wellness, after the opening of a state-of-the-art medical facility.
State and local officials including Lt. Gov. Anthony Brown (D) and County Executive Rushern L. Baker III (D) gathered earlier this month for the ribbon cutting of the Global Vision Community Health Center in Kingdom Square Mall, the first of five new medical facilities set to open in the Capitol Heights area over the next four years.
"Designating Capitol Heights as an HEZ (Health Enterprise Zones) gives the county an opportunity to expand our primary care resources and services," Baker said. "Capitol Heights is one of our Transforming Neighborhoods Initiative (TNI) areas and this grant will help strengthen our efforts throughout the other TNI areas, as we work to improve health outcomes overall and close disparity gaps in Prince George's County."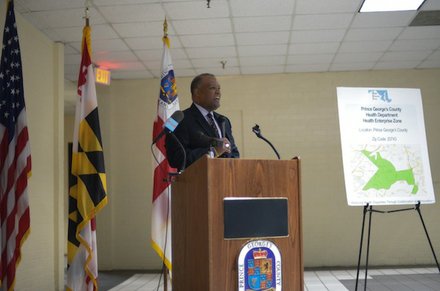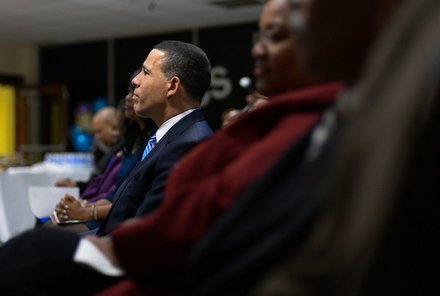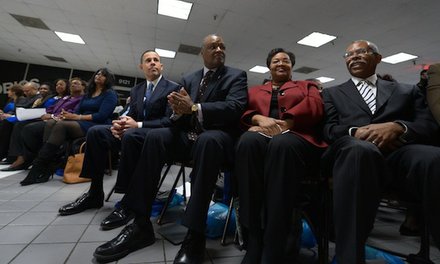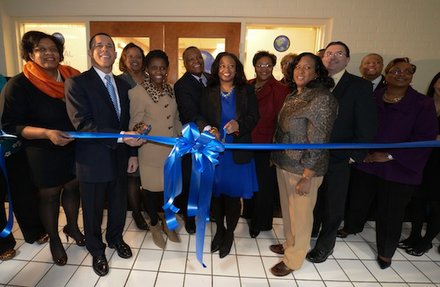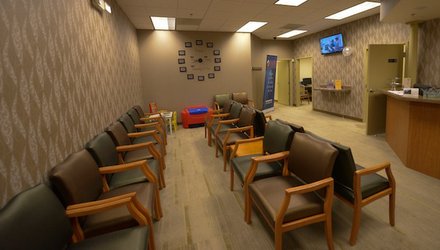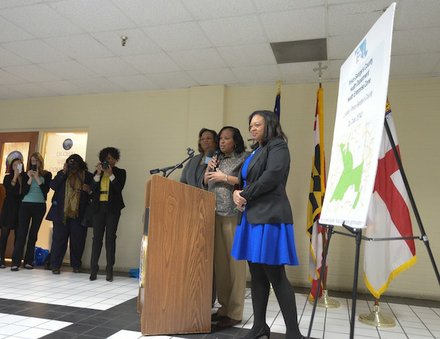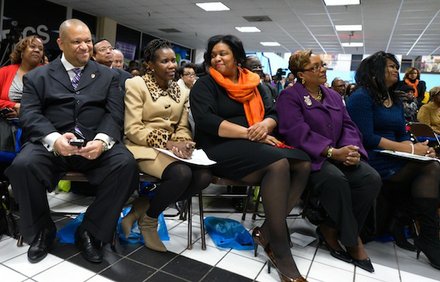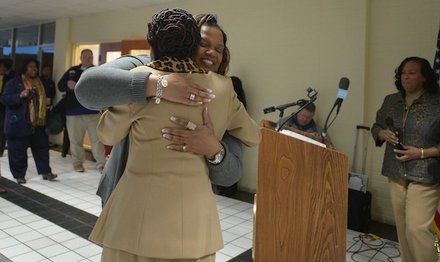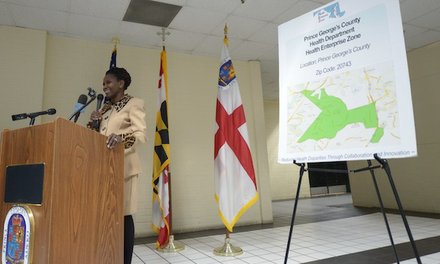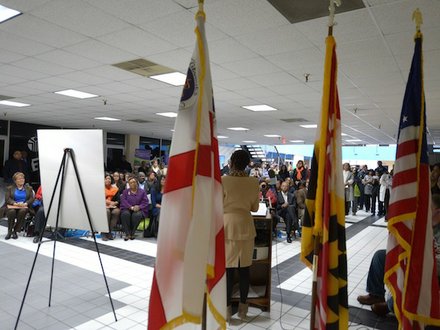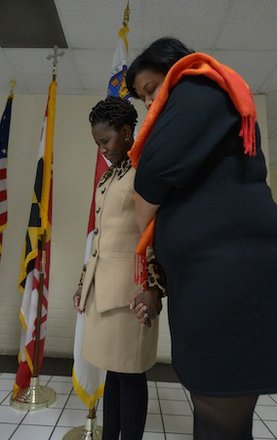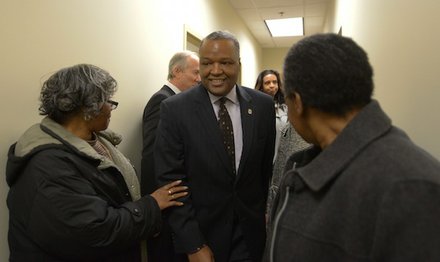 Capitol Heights was selected last year as one of the first Health Enterprise Zones (HEZ) in Maryland, which identifies communities with economic disadvantages and inadequate access to health care for assistance in expanding medical services. The county is receiving a $4 million grant from the Maryland Community Health Resources Commission (MCHRC) and the Maryland Department of Health and Mental Hygiene to expand health services in communities within the Capitol Heights zip code.
Officials with the Prince George's County Health Department said the grant will pay for renovations, equipment, medical school loan repayments, and health literacy programs.
"[The physicians] are very motivated to serve the community," said Ernest Carter, deputy health officer with the county's health department.
With a population of more than 38,000, about 12 percent of residents in Capitol Heights are living below the poverty line compared to the countywide rate of 8.7 percent, according to the U.S. Census Bureau.

Capitol Heights' residents have the poorest health in the county, including low birth weight, late or no prenatal care and teen births. Carter said statistically speaking that the ratio of physicians or nurse practitioners to residents was zero prior to the opening of Global Vision Community Health Center, which is staffed by one physician.
"There were really no physicians in that area," Carter said. "In that zip code, there are so few [physicians] that [the community] is not adequately served."
Carter said that officials are hoping to add 10-19 physicians and nurse practitioners to the community during the span of the four-year program, which could bring the ratio of physicians to residents to one for every 2,000 residents. The funds from the grant will include incentives and benefits to address the high number of residents who are dealing with diabetes, cardiovascular disease, asthma and infant mortality. 
The new medical offices won't be free clinics, Carter said. Residents will need to be insured or be able to pay for their visits. County officials are working with established health care providers to expand into the Capitol Heights area.
The opening of the new medical offices comes as the county is in the process of revamping its medical system to ensure residents have access to quality health care. Last year the board of directors for the county's largest health care provider, Dimensions Healthcare System, approved a plan to build a $645 million medical facility in Largo that would have 280 beds.
County officials said the new facilities will be a boon for residents in underserved communities. Though Global Vision Community Health Center opened its doors to residents in December, officials said during the March 6 ribbon-cutting ceremony that the facility and HEZ designation will continue to benefit the community as more offices open.
"I am excited about the opportunity that this designation gives the county to build on the health care resources we are providing to residents in Capitol Heights," said Pamela Creekmur, a health officer with the county. "This grant will enable us to create five new patient-centered medical homes and 16 new providers, five community health workers, and four administrative staff who will serve a minimum of 10,000 residents."
For more Prince George's County/Maryland news, follow @JoshuaGarnerDC on Twitter.