New Pain Med Zohydro Could Be Deadly
Doctors, Drug Counselors Concerned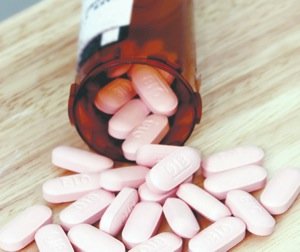 Some are calling a new pain medication frightening and fatal.
A recent news headline referred to Zohydro, the painkiller released by the Food and Drug Administration (FDA), "America's Deadliest New Drug."
"While the drug may have been created for legitimate medical use, like other powerful painkillers, it is likely to find its way into the street market where it will become the new drug of choice for many," said Ron Clark, executive director of Regional Addiction Prevention, Inc., (RAP), which has provided substance-abuse treatment and medical services to those in need of help for more than 43 years.
Located in the Calvin W. Rolark Center in Northeast, the RAP campus also includes a 40-bed residential treatment facility, emergency shelter and transitional housing for persons living with HIV/AIDS.
"The population we serve have few choices," Clark said. "A large number are homeless, many others are plagued with numerous health challenges along with alcohol and drug addiction. Once they leave a supportive environment like RAP, it is always difficult for them to maintain sobriety."
With a new and seductive substance now available, Clark said their challenges will only become more pronounced.
"If the reports of the power of this drug, Zohydro, are true, that it's many times more addictive than OxyContin, in short order, we could be looking at a public health emergency," Clark said.
What makes the drug more powerful than OxyContin or other painkillers such as hydrocodone is that the drug has no formulation; it doesn't contain acetaminophen or Tylenol, said Dr. Jonathan Golden, a chief medical executive for Chronic Disease and Medicine Service Line in Pennsylvania.
The drug, which hits pharmacies in the Greater Washington, D.C. Metropolitan Area this month, is very potent and physicians must be vigilant when prescribing it, Golden said.
"I do think that there's an alternative to Zohydro out there. However, if patients follow what's prescribed by their physicians, who need to be very clear about the dangers of the drug, then they should be OK," Golden said.
Zohydro is an extended-release, oral form of hydrocodone which is generally administered intravenously in a hospital setting.
It should only be prescribed for the management of pain severe enough to require daily, around-the-clock, long-term pain treatment.
While other painkillers such as Vicodin comes in doses of 5, 7.5, and 10 milligrams of hydrocodone along with 300 milligrams of acetaminophen, Zohydro will be dispensed in doses of 10, 15, 20, 30, 40 and 50 milligram capsules without any acetaminophen, an ingredient which health officials said could cause liver damage if taken in high amounts.
The drug should be prescribed only when alternative treatment options are inadequate, according to a statement from the pill's maker, Zogenix.
"We do not expect the introduction of Zohydro to increase the overall use of opioids [or tablets]," said Dr. Brad Galer, executive vice president and chief medical officer at Zogenix in San Diego.
"In fact, prescription data from the last five years shows that total use of extended release opioids is constant and independent of new entrants to the market," he said.