New Pain Med Zohydro Could Be Deadly
Doctors, Drug Counselors Concerned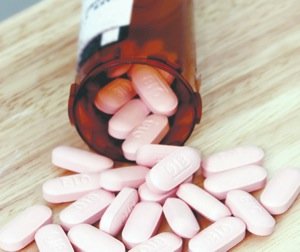 Critics still have railed against the release of the new drug, saying that, among other problems, it will lead to abuse and in some cases fatal overdoses.
"It's a whopping dose of hydrocodone packed in an easy-to-crush capsule," addiction expert Dr. Andrew Kolodny, president of the advocacy group Physicians for Responsible Opioid Prescribing, wrote in a letter to the FDA.
Several state attorneys general also sent letters to the FDA expressing opposition to the new drug.
"We believe your approval of Zohydro ER [extended-release] has the potential to exacerbate our nation's prescription drug abuse epidemic because this drug will be the first hydrocodone-only opioid narcotic that is reportedly five to 10 times more potent than traditional hydrocodone products, and it has no abuse-deterrent properties," the letter said.
The concerns about the new drug have reverberated throughout the District where a 2013 report issued by Trust for America's Health in Northwest revealed that D.C. has the 21st highest drug overdose mortality rate in the United States, with 12 per 100,000 people suffering drug overdose fatalities.
Prescription opioid deaths rose nationwide from just over 4,000 in 1999 to more than 16,500 in 2010, according to statistics provided by the Centers for Disease Control and Prevention.
"There's a tremendous growth in the misuse of pain medications even without Zohydro," said Johnny Allem, CEO of Aquila Recovery Alcohol and Drug Rehab Center in Northwest.
"We are very familiar with addiction that results when people misuse and mix [drugs] with other mood-altering chemicals and death is very much a factor when you're talking about that kind of misuse," said Allem, noting that his center tries to direct individuals with severe pain issues to programs specific to their needs.
Proponents of the new painkiller said Zohydro, like other drugs, come with risks but the emphasis should be on patient needs and also on encouraging the patient to take medicine only as prescribed.
"Even the pharmaceutical company that makes Zohydro acknowledges the risk of addiction and death. However, there are patients in chronic pain, for whom this medication might well be a kind of miracle drug that allows them to live pain-free and productive lives," said Carole Lieberman, an author and board certified psychiatrist, based in Los Angeles.
"If doctors were able to spend sufficient time with their patients to get to know them, they would be able to recognize the signs of abuse more readily and put a stop to it," she said.