D.C. Funk Parade Launches Fan Funding Campaign
3/13/2014, 12:45 p.m.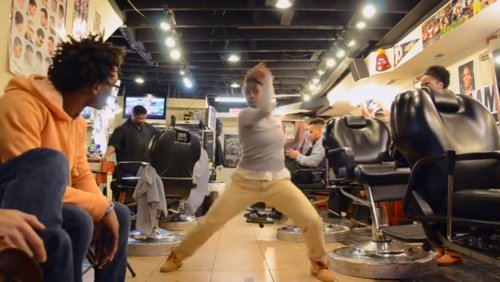 D.C.'s Funk Parade officially launched Thursday a crowdfunding campaign to help defray the costs of the May 3 U Street day fair, parade and music festival, beginning with a fundraising party Thursday night at a Northwest nightclub.
The group is using Indiegogo, an online crowdfunding platform, to raise $20,000 from community supporters and individuals over the next 30 days. Organizers said the money will help cover the costs of musicians and performers, as well as the police and permits.
The campaign will allow community members and supporters to contribute to the Funk Parade mission in return for gifts and perks provided by participating U Street businesses and city partners, including &pizza, Ben's Chili Bowl, Matchbox, Tropicalia, Local 16, The Brixton, El Rey, Right Proper Brewing Company and Satellite Room.
The campaign will kick off Thursday with a party at Liv on 12th Street NW at 8 p.m., with performances by an all-star band and other special guests.
Funk Parade is supported by more than 100 local businesses, community groups, nonprofits and civic leaders. The campaign features a video produced, shot, and edited entirely by Funk Parade supporters, and filmed in U Street locations.
For more information about Funk Parade, visit the website at http://funkparade.com. Click here for more information about the crowdfunding campaign: http://www.indiegogo.com/projects/first-dc-funk-parade.