D.C. Chamber PAC Backs McDuffie, Bonds, Allen for Council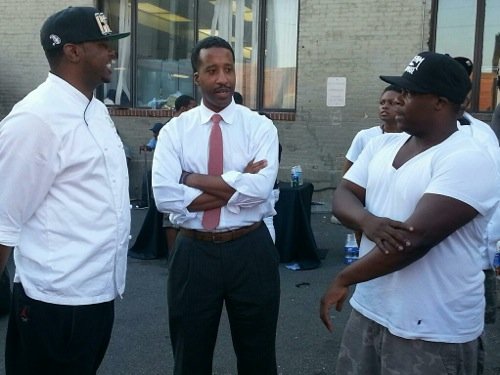 The D.C. Chamber of Commerce's PAC announced its endorsement Friday for three D.C. Council candidates running in the April 1 Democratic primary.
D.C. Council Chairman Pro Tem Kenyan McDuffie (D-Ward 5), D.C. Council member Anita Bonds (D-At Large) and Ward 6 candidate Charles Allen received the nod of the influential business group.
"The endorsements are based on a record of leadership and commitment, energy and vision, and partnerships with the community," said David Julyan, chair of the political action committee.
McDuffie has made a difference in his ward since being elected to the D.C. Council, Julyan said.
"Thanks to Kenyan's leadership and focus in Ward 5, the quality of life has significantly improved in that area of the city and has served as a model and building block for the entire District of Columbia," he said. "In his time on the Council, Kenyan has shown leadership and commitment to make D.C. a place where people want to live, work and do business."
Julyan also praised Bonds as a people-oriented leader.
"Anita has a track record of prioritizing the needs of those who call this community home, and she is a leader when it comes to producing results," he said. "Her genuine care for this city and its people and her ambition and forward thinking help continue our economic renaissance in the District."
Allen, a former aide to D.C. Council member and mayoral candidate Tommy Wells (D-Ward 6), has common goals and interests with the PAC, Julyan said.
"Charles has tremendous vision and passion for Ward 6 and the entire city," he said. "We share a common interest with Charles on several issues that impact our businesses and the community as a whole, and look forward to working with him to continue the economic growth of the District."