COMMENTARY: Let the Madness Begin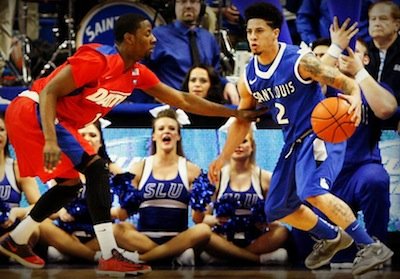 One of the beauties of March Madness is that it's also a major hit among those who aren't big college basketball fans. Nearly every office in America will have a bracket pool and everyone will be encouraged to take part. The pool participants will represent various levels of interest in college hoops. Some will be avid fans, while others will be marginal fans, if at all. But that won't matter. What's important is that for three weeks they will be a part of something big. Whether they're at work, at home or in the car, they will be constantly exposed to talk about the NCAA tournament. Almost everyone will have an opinion because they're in a bracket pool somewhere. The March Madness buzz is something that is inescapable.
Of course, the media will be all over the tourney. Sports segments of local newscasts will lead with March Madness stories, and sports-related programs will shift their priorities so that March Madness receives more attention than any other topic. The games will be broadcast on four different television networks, with early round contests airing from 12 pm Eastern time to approximately midnight.
After about four months of college basketball, it's time for the sport's showcase event. If you're not ready for the most exhilarating three-week ride in all of sports, you need to get ready and do it quickly. As for me, I'm ready! Per usual, I'll be participating in five pools. I've only won twice, ever. But I'm not dissuaded. This year, I'm approaching the Madness with a fresh enthusiasm. Win, lose or draw, I'll enjoy every minute of it. So, wish me luck. My past pool performances strongly suggest that I'll need it.