Washington Golden Gloves Semis Get Underway
Gary Williams, Special to The Informer | 3/17/2014, 10:42 a.m.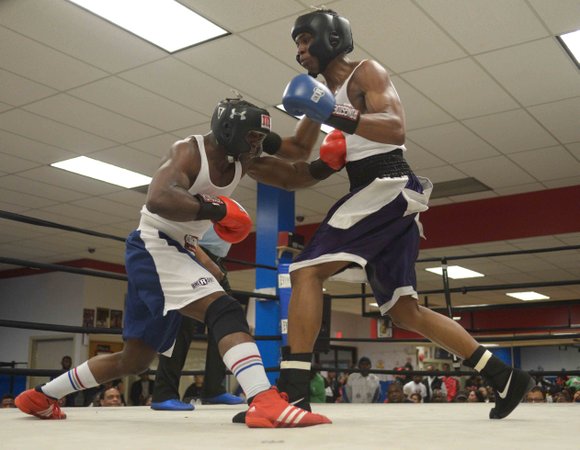 A standing-room-only crowd packed the Sugar Ray Leonard Boxing Center in Palmer Park, Md., on Saturday for an exciting night of Washington Golden Gloves action during the first of two weeks of the tournament's semifinals.
In the Open Division, there were a number of quality matchups. The marquee bout was in the 141-pound class, where Gary Antuanne Russell (Enigma) began his quest to be the fourth member of his family to win a National Golden Gloves title by defeating former 114-pound regional champion Gregory Outlaw (Sugar Ray Leonard). Both men traded very well through the first two rounds of the bout. However, Russell took over in the third and used his speed and accuracy to win the contest.
Russell is slated to face Montell Pridgett (UMAR) in the 141-pound championship on March 29 at the Waldorf Jaycees in Waldorf, Md. Pridgett defeated Jonathan Ludson (Monsters, Inc.) in the other 141-pound semifinal.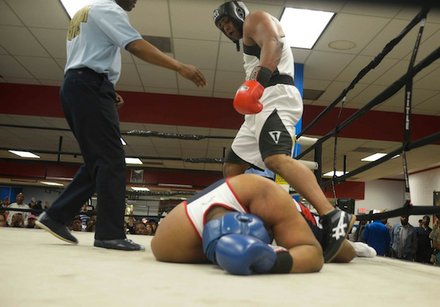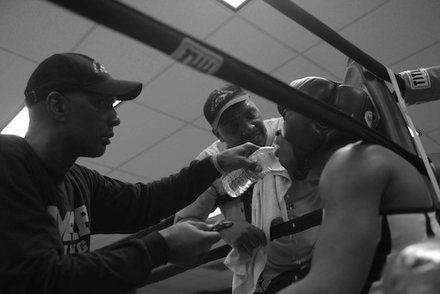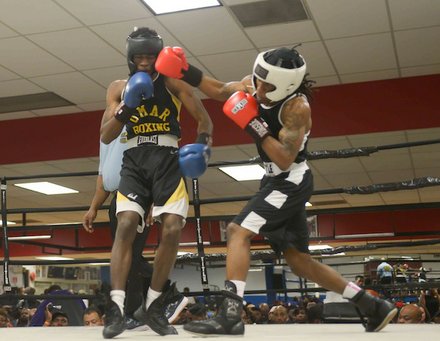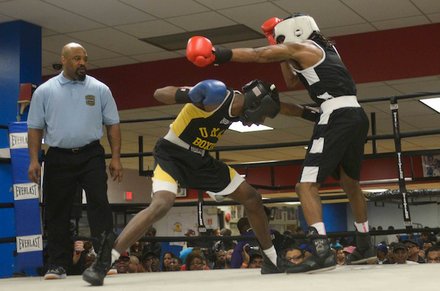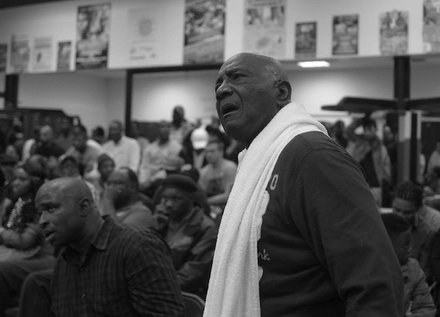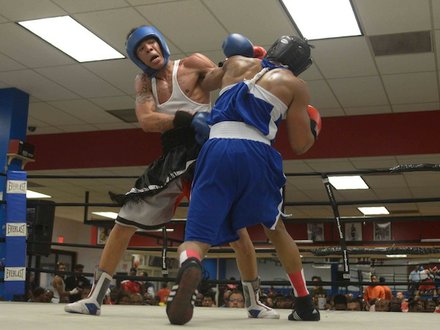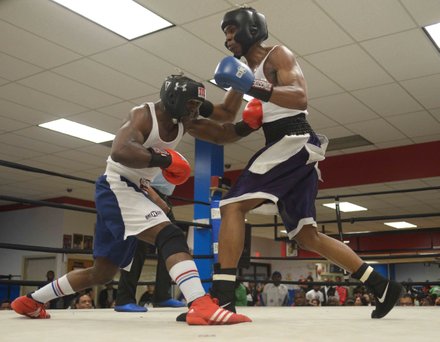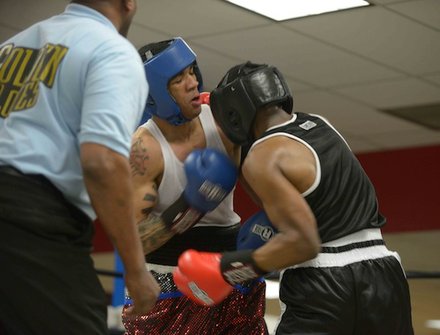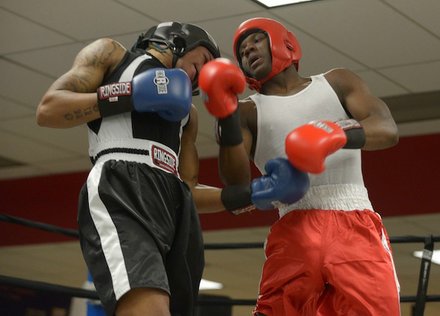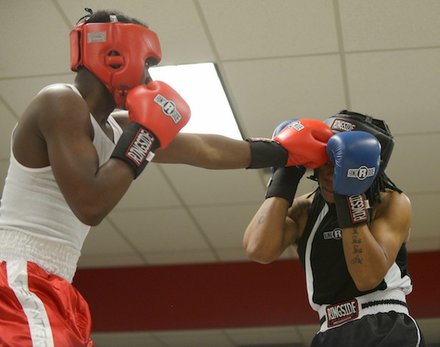 Russell's older brother, 2013 National Golden Gloves champion Gary Antonio Russell, advanced by walkover in the 123-pound division.
There will be a new regional Golden Gloves champion in the 165-pound division. Tavon Body (Headbangers) defeated defending regional champion Jerome Featherstone (Baltimore Boxing) in a very close bout. Also in the 165-pound class, Maiwak Dagoot (Down Under) defeated Tavon Marshall (Upton) and Russell Gaskins (Enigma) advanced via walkover. The three winners will join Maynard Sterling (Down Under), who won by walkover on March 8, in the second night of semifinal action on March 22 at the boxing center at 7:30 p.m.
The results of the other open bouts from Saturday:
132 pounds: Jalonte Cole (No Xcuse) defeated Andrew Barrett (Laurel)
152 pounds: Zarifbek Nishanbaev (Raw Assassin) defeated Alonzo Thompson (Cherry Lane)
152 pounds: Malik Hawkins (Upton) defeated Drayvontay Speed-Rawls (Enigma)
178 pounds: Justin Bell (No Xcuse) defeated Teaquone Nance (NOMIS)
Four other boxers advanced by walkover:
114 pounds: Paul Jerry (unattached)
132 pounds: Jalen Jones (Limelite)
165 pounds: Russell Gaskins (Enigma)
201 pounds: Stephon Morris (UMAR)
Results from the Novice Division:
123 pounds: Preston Gatling (Hillcrest) defeated Johnny Peterson (Sugar Ray Leonard)
132 pounds: Taylor Woodland (Woodland) defeated Cory Snowden (No Xcuse)
141 pounds: Gregory Blakeney (Dream Team) defeated Gorwar Karyah (Tony's Gym)
152 pounds: Monyae Gregory (Upton) defeated Andre Harris (Club One)
152 pounds: Shynggskhan Tazhibay (Raw Assassin) defeated Christopher Perkins (Woodland)
165 pounds: Dayshawn Jones (UMAR) defeated Carl Harper (Sugar Ray Leonard)
178 pounds: Demarvea Cutchember (Cross 4 Christ) defeated Leonard Poe (Hillcrest)
201+ pounds: Carlos Black (Champions) RSC-1 defeated Rogers Taylor (Woodland)
Four boxers advanced by walkover:
123 pounds: Albert Sostre (Sugar Ray Leonard)
141 pounds: Siprano Zeledon (Headbangers)
141 pounds: Delante Perkins (Cherry Lane)
165 pounds: Tyrell Boyd (Upton)
The final two champions were crowned in the Junior Division:
14-15, 150 pounds: Jaseye Stephens (Hagerstown) defeated Damien White, Jr. (Tony's Gym)
13-14, 115 Pounds Female: Mia Ellis (Upton) defeated Jasmine Garland (UMAR)