Catania Bills Highlight Needs of Special-Education Students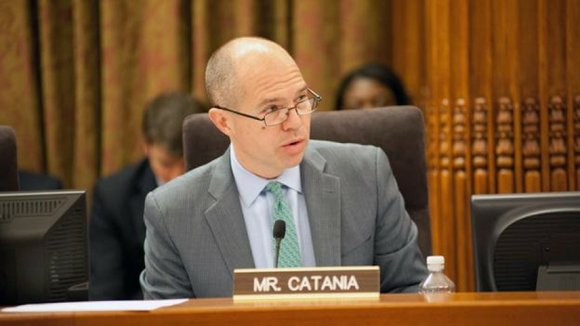 D.C. Council member David Catania introduced three different bills Tuesday aimed at overhauling special education in both District public and charter schools.
In announcing the wide-ranging "Special Education Quality Improvement Act of 2014," Catania said the legislation was crafted with three main points in mind: to expedite delivery of services to students, provide their parents the same rights afforded parents in high-performing special education jurisdictions outside the District, and to wield more force getting charter schools to improve their policies for teaching students with disabilities.
"The three measures are in direct response to the crisis facing special education in the District of Columbia," Catania said, describing the bills as the most comprehensive reform of special education in the history of D.C. home rule. "Students are not getting the supports they need, families feel powerless in ensuring appropriate services for their children, teachers and principals don't have the resources they need, and weak procedural protections result in limited accountability and transparency."
Catania added that following "hundreds of hours" of best practices studies involving research and meetings with parents, educators and advocates, his team developed a set of priorities for reform that supports teachers and improves both quality and capacity throughout the special-education system, as well as protecting student rights.
Catania, chair of the council's Committee on Education, has become one of the District's most staunch proponents of education reform. In June, he introduced a seven-bill package to overhaul the city's schools system. A council member since 1997, he recently tossed his hat in the mayoral race as an independent.
He was accompanied for Tuesday's announcement at the John A. Wilson Building in downtown Washington by Judith Sandalow, executive director of Children's Law Center. Several families of special needs students and about 40 special education advocates also attended.
In partnering with Catania and the education committee, the center engaged in a large-scale cooperative effort that drew from the experience of parents, teachers and other experts to determine how to best meet the needs of special education students.
"Children's Law Center strongly supports this historic reform effort because we know it will make life-altering improvements for thousands of children across the District," Sandalow said. "We have waited for decades for special education reform — decades during which children have grown up and left school without the skills to support themselves."