Coalition to Issue Report on State of Black Women in U.S.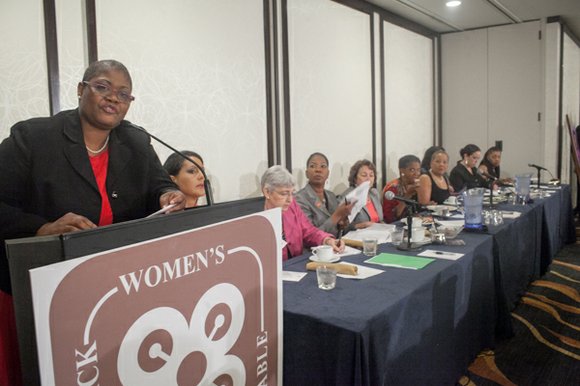 A women-based initiative of the National Coalition on Black Civic Participation will release a report reviewing the overall status of black women in the nation during its third annual conference later this month in the District.
The report, titled "The Status of Black Women in the U.S. in 2014: 50 Years After the War on Poverty, Brown v. Board of Education & Civil Rights Act of 1964," will be released by the Black Women's Roundtable Public Policy Network on Capitol Hill during the first day of the summit, which will be held March 27-29. Delegates to the summit will then visit lawmakers and attend a briefing with Reps. Yvette Clarke (D-N.Y.) and Donna Edwards (D-Md.) and other leaders of nonprofits.
"We are excited about hosting our network of women in D.C. and releasing a report on the status of women who out-voted every demographic in the last election," said Melanie L. Campbell, president and CEO of the coalition. "Our delegates will visit their representatives to let them know the needs in their local communities. We will also have sessions and workshops on economic opportunities, financial literacy, equal pay issues, quality public education, STEM (Science, Technology, Engineering and Mathematics), voting rights and sustainability, among other issues."