Pamela A. Johnson, 60, Chair for Crittenton Services, Dies
Crittenton Services of Greater Washington | 3/18/2014, 2:17 p.m.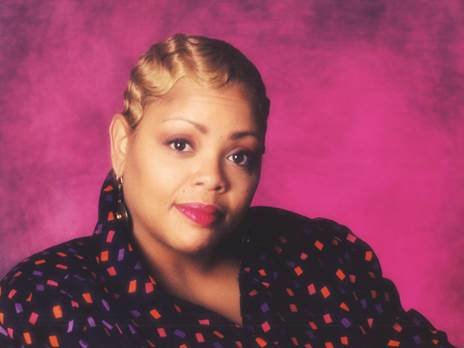 America's children, teen girls and youth of all genders and ethnicities lost one of their most fervent and effective champions, Ms. Pamela A. Johnson, on March 9, 2014. Surrounded by her family Pamela left this world after a long illness.
Throughout her 60 years, Ms. Johnson was dedicated to public service on behalf of "our children" — designing, implementing and administering youth development programs and community-based services at the national, state and local level, delivering almost 40 years of advocacy and service to underserved youth.
For the past 7 years she served as Chief Visionary Officer and Board Chair for Crittenton Services of Greater Washington, and was committed to supporting teen girls in vulnerable communities in Montgomery County and Washington DC. An active and vibrant leader, she was a role model for teen women; encouraging them to graduate from high school, complete their college education and embrace the support of Crittenton programs to reach their career goals, overcome all obstacles and fulfill their dreams.
Among her many accomplishments Ms. Johnson served in the federal Department of Health and Human Services (DHHS) as a Senior Child Welfare Program Specialist and as the National Program Officer for Independent Living and other youth-related child welfare issues in the U.S. Children's Bureau. Prior to this assignment, she was the Deputy Associate Commissioner for the Family and Youth Services Bureau in the Administration for Children and Families. Ms. Johnson was also responsible for overseeing the implementation of the Chafee Foster Care Independence Program and related demonstration and technical assistance efforts to improve outcomes for youth in foster care. She was instrumental in the implementation of the Transitional Living for Homeless Youth program, part of the national Runaway and Homeless Youth (RHY) Program; and the creation of a regional-based national training and technical assistance network for RHY service providers.
Ms. Johnson has been a member of several national advisory and program development committees including Child Welfare League of America's National Advisory Committee on Youth Services and Independent Living Program Standards and the Casey Family Program workgroup to expand foster care to age 21.
Her volunteer work included: Crittenton Services of Greater Washington, SPINUSA, The National Foster Care Coalition, Ophelia Egypt Program Center of Metropolitan Washington, The African American Women's Resource Center, Coach/supervisor/mentor for young women and men pursuing undergraduate and graduate degrees in social work, child welfare and youth development related fields from colleges and universities such as Howard, Duke and the University of Michigan. She was a committed first Vice Chair of the Ward 7 Democrats, an at large committee member of the DC Democratic State Committee and an active member of the Calvin Coolidge Alumni Association. While at Coolidge, Pamela served as President of the Student Government Association and Vice Chair of the Black Student Union (BSU). As Vice Chair of BSU, she organized and facilitated a dynamic student protest against the Vietnam War and the mistreatment of Black soldiers. Pamela was also in the first University of Maryland College Park Upward Bound class of 1968.