BUSINESS EXCHANGE: Why Not Join Us?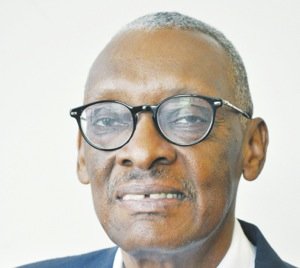 Lavern J. Chatman-Brown is a Black woman of note. Chatman-Brown is an African American who's been involved with philanthropic efforts in the Washington, D.C. region for more than two decades. Chatman-Brown  has served on the Board of Directors for Archbishop Carroll High School, Washington, D.C.; Fairfax County Chamber of Commerce; INOVA Alexandria Hospital, The Community Foundation of Northern Virginia, WETA Public Broadcasting, and the Diversity Council for AARP Virginia.
Chatman-Brown has been a tireless advocate for people throughout the National Capital Area and top administrator for the Northern Virginia Urban League. A champion of free-enterprise and minority business, Chatman-Brown has been recognized with a series of awards, including the 2009 National Urban League Woman of Power Award for distinguished leadership. The problem is that when Chatman-Brown announced her candidacy for United States Congress 8th District of Virginia at Arlington's Army-Navy Country Club, she did so as a Democrat. That put her in a crowded Democratic primary for the seat. A social and philanthropic heavyweight in the Washington Metropolitan Area, Chatman-Brown could beat the field as a Republican.
What Black Americans need to recognize is that we cannot change Washington unless we change some of the people we send there to represent us. Republicans believe in limited government and the power and opportunity of America's free-market economy. Electing individuals with the culture and diversity acumen Blacks need to gain their just empowerment is critical. Chatman-Brown has the type of bona fides the Republicans need in a Black candidate.  No matter the party, Blacks of either stripe are closer on most issues than non-Blacks are. Only 31 percent of America's Black Democrats say homosexual relations are morally acceptable, roughly the same as the 30 percent of Republicans. Both views very much different from the 61 percent of non-Black Democrats who say homosexual relations are morally acceptable. The noteworthy fact is, Black Democrats are much closer to Republicans on this issue than to the non-Black Democrats' positions.
For Chatman-Brown to gain an urban House seat could cost millions.  If she crossed over, Chatman-Brown could gain support from national and Virginia Republicans. Black Republican incumbent South Carolina Sen. Tim Scott is the 2014 ballot headliner.  Other Black senate seat seekers are Derrick Grayson in Georgia and Brenda Lenard in Tennessee. There are announced Black GOP Congressional candidates in Arizona, California, Florida, Illinois (3), Missouri, New York, Texas (3), Tennessee (2), and Utah.  Ludmya Bourdeau "Mia" Love, a Haitian-American and former mayor of Saratoga Springs, Utah won that district's 2012 Republican nomination on a fiscally conservative platform of limited government and heavy emphasis on personal responsibility is running again in 2014.  Charles Lollar, a Charles County businessman and Marine Corps Reserve officer, is seeking Maryland's governor's chair.
What's needed are discussions by candidates such as Chatman-Brown. Creditable candidates with conservative credentials like Chatman-Brown could help in their communities, but often have to struggle to emerge from the Democratic horde. Chatman is from a working-class family, where her mother spent 30 years as a U.S. Postal employee and her father as an automobile mechanic.  She is for and from the Black community.  Chatman-Brown could wear the Republican's mantle easily.  She's a mentor of young men and women and a champion for small business.  She was a volunteer with America's Promise and led efforts to eliminate the educational achievement gap and delivered transformational programs to underserved communities.  She began her career as a marketing representative with IBM Corporation and as general manager of Washington, D.C.'s WUST gospel radio station and an associate producer for WDCA Television's "Petey Greene's Washington" show. Mrs. Chatman-Brown and her late husband, James I. Chatman, established the Chatman Fund with a $400,000 donation to the Northern Virginia Community Foundation that supports youth. 
Whether she runs as a Democrat or Republican, Chatman-Brown deserves recognition for her body of work improving Black lives in America.  In her unique vision, she helped establish the Freedom House Museum in the building that once housed the largest domestic slave trading company in the country.
William Reed is publisher of "Who's Who in Black Corporate America" and available for projects via the BaileyGroup.org.