Doctors Prescribe a Walk in the Park
Patients Find Outdoors Beneficial in Treatment of Ailments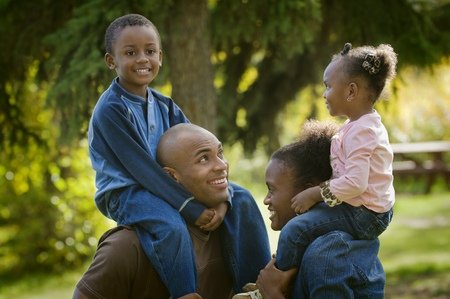 The next time a patient visits a doctor at Unity Health Care, they might be surprised at what doctors are prescribing.
Increasingly, doctors at Unity, which has several locations around the District, are taking out their prescription pad and writing: "Take two nature walks and call me tomorrow."
"In many cities across the country, doctors are prescribing outside time in one of our country's most treasured resources, parks," said Dr. Robert Zarr, a pediatrician at Unity's Upper Cardozo location in Northwest.
"Here in D.C., we've rated our region's parks and launched a tool that any doctor can use in their office to locate quality and safe outside space near the patient's home," said Zarr, president of the D.C. chapter of the American Academy of Pediatrics.
On July 1, 2013, Zarr helped to launch, D.C. Park Rx, a community health initiative of health providers and several organizations, including the National Park Service and the D.C. Department of Health.
The program's concept links the healthcare system and local parks, to create healthier people.
Immediate goals include prescribing nature to patients and families to encourage outside time in one of the 350 green spaces and parks around the District.
Patients with such illnesses and ailments as diabetes, obesity, hypertension, sleep apnea or even low self-esteem are being prescribed a walk in the park.
"The long-term goal is to decrease the impact of non-communicable chronic disease like obesity, asthma, and mental health disorders and create the next generation of environmental stewards," Zarr said.
Already, an estimated 500 patients have received the prescription to walk in the park and the feedback has only been positive, he said.
"My son is 11, and I look at his weight and see danger if nothing productive is done," said Tanisha, a Southeast resident who declined to provide her last name to prevent her son from potential bullying.
Tanisha, 31, said diabetes runs in her family and if her young child isn't active, he's sure to experience challenges.
"This helps to get him away from the computer and the video games," she said. "It also helps me because I go out with him and walk in the park and exercise, too."
Zarr said plenty of research goes into the park program and there are various factors when prescribing the treatment to patients.
"It's much like prescribing medication. I have to make the right diagnosis and then I have to consider all the possible treatment options, taking into account risk benefit, cost, complexity of treatment, social context of the patient, and the environmental impact," Zarr said.
"Before I prescribe a park, I need to know if what I am prescribing is safe, clean, accessible, and has lots of different activity options that best match the interest of the patient, family and their schedule," he said, noting that with the help of program partners and volunteers, all of the green space in D.C. has carefully been mapped out and rated in several categories including cleanliness.
More than 601,000 people live in the District and chronic diseases such as heart disease, cancer, and diabetes are among the top causes of death locally.