D.C. Council's Jack Evans Pushes Bill to Combat Property Tax Abuse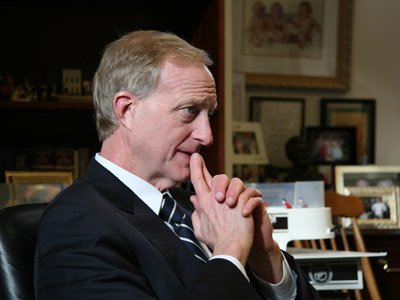 D.C. Council member Jack Evans (D-Ward 2), a mayoral candidate in the April 1 Democratic primary, moved a comprehensive bill Wednesday that would protect homeowners from abuses in the tax sale process.
The bill would improve notice to property tax owners, creates an ombudsman office to deal with residents property tax concerns, allow homeowners to possibly postpone a sale. It also adds extra protection for affected seniors, caps interest and attorneys' fees, requires tax sale purchasers to be free from financial and legal problems and eliminates equity windfalls for purchasers.
Evans, who is chairman of the Committee on Finance and Revenue, said that the bill will be presented to the full council on April 8.
"To my knowledge, we are the first jurisdiction in the country to add a true equity protection piece to the tax sale system," Evans said, noting that he received help from AARP, the Office of Tax and Revenue and the Attorney General in crafting the legislation.