Free Yourself from Pharmaceutical Drugs, Medical Mental Slavery
3/20/2014, midnight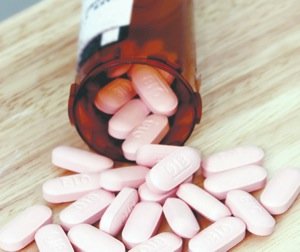 The human body field is a collection of quantum electrodynamic (QED) fields. It is the body's master control system and the heartbeat of the Total WellNES System. There is a QED field for every process in the body. The NES ProVision analyzes the human body-field and gives you a visual view to gauge your fields' activity for well being.
The Total WellNES System addresses all three critical factors for human health and total wellness, allowing you to correct all aspects of the body: its information, energy and physiology. The Total WellNES System allows you quickly and easily restore your body back to wellness using a 4-step process: Reassess, rejuvenate, reimprint and rebuild.
Get off the treadmill, get off the merry-go-round and get out of the sandbox and come experience total wellness with NES quantum health tools. Empower yourself by taking back control of your healthcare. Release pharmaceuticals and the mental vision of disease care and thinking. Are You Ready to Step Up Out of the Dark Ages of Healthcare?
Emancipate Yourself from Medical Mental Slavery Day (EYFMMSD)
April 30 is earmarked as "Emancipate Yourself from Medical Mental Slavery Day," (EYFMMSD) in Washington, DC. The day is celebrated through self-awareness, predicated on how one consciously takes care of one's health. The day of awareness was also created to recognize and highlight the practices of living examples in the community, individuals who are aware of how one can heal one's own body, and who have done it and are doing it.
The Ark of Self Healing and Self H.E.L.P. (Health Education for Longevity and Peace) is pleased to announce the fourth annual Emancipate Yourself From Medical Mental Slavery Day (EYFMMSD) Awards Program at THEARC (Community Room) 1901 Mississippi Ave., SE Washington DC on Wednesday, April 30, 2014. The event will begin at 6:00 p.m. with a light meal and mix time before the awards program begins at 6:30 p.m., and will honor six individuals who have made a conscious shift from disease care to conscious self healthcare.
The brainchild of Dr. "K" and established on April 30, 2011, EYFMMSD was born out of the need to re-educate and remind individuals of the powers they possess as divine beings in physical bodies born with the birthright of pure health. Dr. K invites everyone to, "Join us each year on this day as we honor those who have taken back control of their health and wellness while freeing themselves from pharmaceuticals and from Western medical industry brainwashing."

"A Return to Self Care, Self Love: Create a New Relationship with Self," is the theme for the 4th Annual EYFMMS Day this year. By becoming a supporter of the event with a $20.00 contribution, Dr. K is offering a gift of your own personally autographed EYFMMSD art print.
Dr. K also hosts, "Heart2Heart Healthy Living with Dr. K," every Tuesday evening on Inner Light radio. Tune in to 7:30 pm EST at www.innerlightradio.com. She gives her listeners information to help shift their consciousness and to realign their frequency to healthier, more beneficial 
"self-generated healing vibrations."

In addition, Dr. K invites us all to experience the NES Health ProVision System Human Body Field Scan mention this article with your first appointment and receive a discount.
Dr. K would like for us all to, "Tell your mind what to think, tell your emotions what to feel and tell your body how to perform! Open your heart, put a smile on your face and thank the creative source that you are the creator of all your experiences and embrace it all as LOVE!"
Create a Vision Health Board and visualize a healthy happy human being. Send a copy to kdavisf@rcn.com. Dr. K says, "Being healthy starts with being happy and those who are happy are much healthier. "Health Is all About Consciousness and Healing Is A Function of Consciousness." Dr. K proclaims April as Conscious Self Healthcare month. To book Dr. Karen for speaking engagements or workshop facilitation send request to energetic9@rcn.com or call 202.248.7749.