Press Irked by Closed Hearing in Medric Mills Case
WI Web Staff | 3/20/2014, 3 p.m.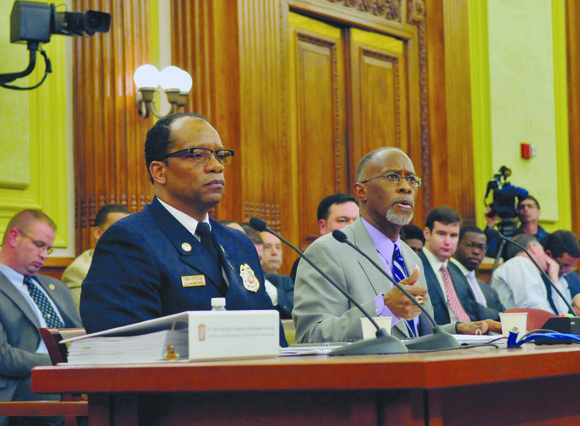 Members of the press have formally demanded that D.C. Fire Chief Kenneth Ellerbe reopen administrative hearings for the investigation of the death of Medric "Cecil" Mills.
The D.C. Fire and EMS trial board held the hearing Wednesday morning for Lt. Kellene Davis, who faces disciplinary charges for the death of the 77-year-old Mills, who collapsed Jan. 25 across the street from Engine 26 in Northeast after suffering a heart attack.
Firefighters at the station did not assist Mills, telling his daughter and bystanders to call 911 because they cannot respond unless dispatched to a scene.
Davis, a 30-year veteran and the ranking officer at the station, was placed on administrative leave with pay. Her trial board hearing Wednesday was initially open to the press and public, but had only been underway for a few minutes before the board announced they were closing it off.
In a letter sent to Ellerbe and Deputy Mayor Paul Quander, an attorney representing the Washington Post and several D.C. television and radio stations contended that the closed session violated city law.
"The hearing was supposedly closed at the last minute for 'cause,' but it is my understanding that no explanation of the cause was provided," attorney Laurin H. Mills wrote, according to WTOP, one of the news outlets represented in the complaint.