Reid, McCain Ask Obama to Pardon Famed Boxer Jack Johnson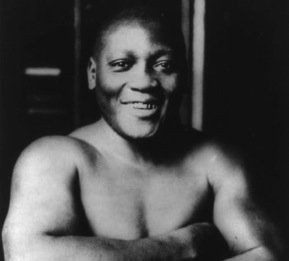 Senate Majority Leader Harry Reid (D-Nev.) and Sen. John McCain (R-Ariz.) have asked President Obama to posthumously pardon the late Jack Johnson, the first black heavyweight champion, of a conviction of transporting a white woman across state lines.

"We strongly believe that, given the racially-motivated circumstances surrounding Jack Johnson's case, this conviction should be expunged from his record," the senators said in the letter.
Johnson was convicted in 1913 of transporting the woman, whom he later married.
The lawmakers wrote that after more than a century, it is time for justice for Johnson.
"A posthumous pardon is long overdue and would be an important step in repairing the legacy of this great boxer and a rare opportunity for our government to right a wrong," the letter said.
Both Reid and McCain are boxing fans. McCain is a former naval boxer and Reid once served on Nevada's Gaming Commission, which regulated the sport in the state.
The two senators have also co-authored legislation that would create a national commission to regulate the sport and to study boxer's brain injuries.
Congress unanimously passed a resolution in 2009 calling for Johnson's pardon. The resolution was reintroduced last year.