Bowser Gains More Labor Support for Mayoral Bid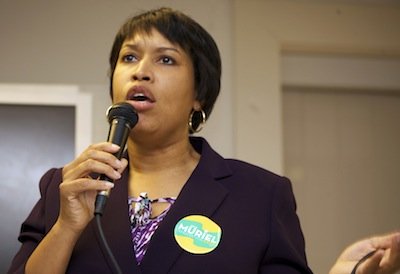 D.C. Mayor Vincent Gray has garnered several endorsements from organized labor groups in his re-election bid but Muriel Bowser, his main challenger in the April 1 Democratic primary, has also made inroads with the unions, with the latest nods going to the Ward 4 Council member.
The District of Columbia Electrical Association, an organization of electrical workers, and the National Association of Government Employees Local R3-05, which represents a group of professional, technical and administrative employees with the Metropolitan Police Department, both announced Thursday they are supporting Bowser for mayor.
"Across the city we've enjoyed a wide range of support," Bowser said. "I'm excited about the coalition that has come together behind our campaign. Working together we will help re-energize school reform, reconfigure our workforce training programs to align them with jobs and life the cloud of mistrust that hangs over the executive branch."