COMMENTARY: Dear NIT, Stop. Just Stop.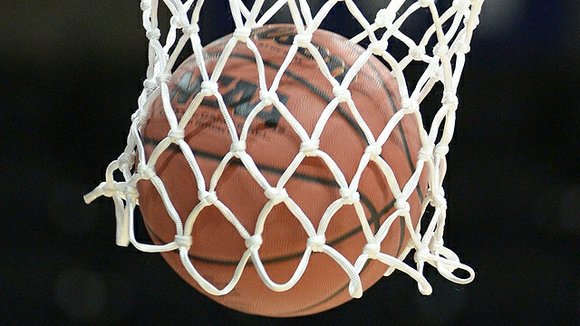 March Madness is in full swing, and college basketball fans are in hoop heaven. As expected, this year's NCAA men's basketball tournament has delivered more than its fair share of drama. Fourteenth–seeded Mercer's shocking win over third-seeded Duke was just one of many upsets in the first two rounds of the tourney. We have sixteen teams remaining and, if history is any indication, there's much more drama and nail-biting finishes to come.
But wait, there's more! There's also a little something called the National Invitational Tournament, or NIT, or the battle for 69th, or the most useless competition in sports.
I'm still trying to figure out why we play this tournament. For those who place an emphasis on commerce, I get it. The NIT represents a money-making opportunity for participating schools, vendors, etc. But from a college basketball perspective, there's no reason to play the Nobody's Interested Tournament.
I'm fully aware of the tourney's 76-year history. I know there was a time in the 1930s and '40s when the NIT was played at New York's Madison Square Garden and college hoops didn't get much attention. It made sense back then for teams to play in the tourney to get more exposure. But in today's modern era of college basketball, we don't need an NIT.
There's no consolation in playing in a tournament full of teams that didn't make it to the Big Dance. It sounds like a loser's tourney. If your school wins it, you're the 69th best team in the country. Seriously? You're going to travel around the nation, miss school and potentially play in five games so that you can be 69th? I don't think the players, students or alumni want to walk around boasting about their school winning the Never Important Tournament. Sorry, I did it again.
Plain and simple, there's no upside to playing in the NIT. Even if you win the tourney, you lose. An NIT appearance can't possibly bode well for a school's basketball program, yet the NCAA somehow keeps getting 32 teams to participate. I can't figure out how these programs plan to sell this to their recruits. No worthwhile high school prospect will be impressed by a school because it played in the NIT. In fact, it'd probably have the opposite effect.
In all fairness, some schools actually understand that it's meaningless to play in the NIT and decline the offer. They realize that there's more to lose than to gain by playing in the National Insignificant Tournament. (Shucks, I did it again.)
Some may try to convince you that schools with low profiles would benefit playing in the NIT. They would be wrong. I'd rather have my program play its way out of obscurity and into the big time, instead of floundering among a pack of also-rans.
As we continue on the journey to crowning a national champion, you may from time to time hear something about the NIT. Don't give it a second thought. March Madness matters. The NIT does not. If we ignore it long enough, perhaps it will go away.