Commission Issues Decision in Pepco Distribution Rate Case
3/25/2014, 4:50 p.m.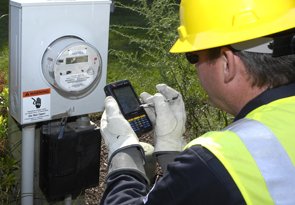 The D.C. Public Service Commission approved Tuesday a $23.4 million distribution rate increase for the Potomac Electric Power Company (Pepco). This award is about half of the $44.8 million request that Pepco sought. The new distribution rates, set out in Commission Order No. 17424, are scheduled to take effect on or about April 16, 2014.
The Commission approved an overall rate of return for Pepco of 7.65% on a rate base of $1.33 billion that includes a return on common equity of 9.4%, less than the 10.25% that Pepco had requested.
The rates approved today are only for the distribution portion of a customer's electric bill. The distribution portion represents about 19% of the total average residential bill. Costs covered by the distribution charge include the poles, conduits, transformers, substations, meters and other infrastructure used to transport electricity to customers; meter reading, billing, repair service, administration and customer service; depreciation, and a return on investment.
The other 81% of the average residential bill is made up of the cost for electricity itself, which is sold by licensed retailers whose rates are not regulated by the Commission, transmission costs which are set by the Federal Energy Regulatory Commission and various other fees and taxes imposed by other entities of the District government.
Based on our decision customer charges for most residential ratepayers will increase by $3.75 per month, or less than 13 cents a day. For most residential customers, including low-income customers on the Residential Aid Discount Program who purchase their electricity through Standard Offer Service (approximately 86% of District residential customers), the increase in Pepco's distribution rates will be offset by a decrease in Standard Offer Service (SOS) electricity supply rates approved by the Commission that will take effect on June 1, 2014. For the average electricity user of SOS, the net effect of both rate changes will be a total monthly bill reduction in the range of about $6.00. Customers of other suppliers will see a varying impact depending on the rate for electricity supply of their provider.
Today's moderate increase in distribution rates primarily compensates Pepco for its substantial investments in reliability improvement projects. The Commission had ordered Pepco to improve its reliability performance measures by 2013. Pepco demonstrated that it achieved the required performance measures one year ahead of schedule.
The Commission approved rate increases for residential customer charges that are designed to further reduce the significant subsidy that non-residential customers currently pay in their rates for residential customers. Even after today's decision, the residential customers remain highly subsidized by other non-residential classes. These subsidies include about a 37% discount below actual costs on the fixed customer charge for Residential and All-Electric residential customers, and about a 57% discount from the actual cost on the fixed customer charge for customers participating in the low-income Residential Aid Discount program.
The Commission's decision and more information about Formal Case No. 1103 is available on the Commission's website at www.dcpsc.org or by calling the Commission at 202-626-5100.
The D.C. Public Service Commission is an independent agency established by Congress in 1913 to regulate electric, natural gas, and telecommunications companies in the District of Columbia.