Gray Signs Senior Property-Tax Relief Bill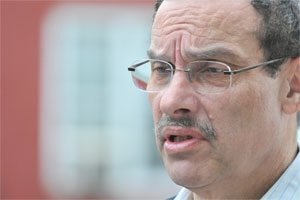 D.C. Mayor Vincent Gray (D) signed into law Tuesday a bill that will help many seniors in the District stay in their homes despite rising property taxes.
The legislation would specifically exempt low- and middle-income seniors from real property taxes if they are at least 70 years old and have owned a residence in the city for 20 consecutive years or longer.
"When I first became mayor, I made a commitment to ensuring that our senior residents remain an integral part of the economic development and growth in our city — and this legislation helps us achieve that goal," Gray said. "My budgets and my administration's policies will continue to place a priority on ensuring that our seniors have the option of aging in place in the place they have called home for decades, even as we continually attract new residents to our vibrant, diverse and growing city."
D.C. Council member Anita Bonds (D-At Large) is the primary sponsor of the legislation, which has the support of most of the council members.
Funding for the bill was an issue until recently when the mayor said that he will allocate money in the 2015 budget for the bill and the chief financial officer made the commitment to have it paid for.
Gray credits Bonds as the force behind the bill, which was her first major piece of legislation passed.
"This legislation fits nicely with our priorities, and I very much appreciate the efforts it took Council member Bonds to get us here today," the mayor said.