Can Obama Initiatives Elevate Black Achievement in Age of Higher Education Standards?
George White, Special to the Informer from New America Media | 3/26/2014, 3 p.m.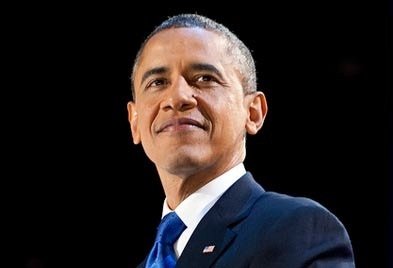 If President Obama's new initiatives for boys and young men of color are to succeed, educators must find ways to help underperforming students thrive under Common Core, the new and more rigorous academic standards that schools in 45 states are beginning to implement.
That's the assessment of Freeman Hrabowski, president of the University of Maryland, Baltimore County (UMBC) and chair of a new commission working on behalf of the White House Initiative on Educational Excellence for African Americans. The commission and the initiative's managers will launch their efforts at an education summit in Atlanta on March 28-29.
Leaders from Government, Academia and Corporations to Speak at Black Education Summit
White House officials, university presidents, corporate leaders, local elected officials and scholars are expected to attend the first White House Summit on Educational Excellence for African Americans at Morehouse College March 28-29.
The participants at the summit, to be co-hosted by Ebony magazine, will discuss ways to improve the academic performance and life prospects of black students.
David Johns, executive director of President Obama's African-American educational excellence initiative, and Ivory Toldson, deputy director of the White House Initiative on Historically Black Colleges and Universities, will be among those representing the federal government.
Morehouse College President John Wilson and Beverly Tatum, president of Spellman College, will be among the higher education leaders scheduled to speak at the event.
Speaker panels will also include John Eaves, chair of the Fulton County Commission, Atlanta City Council President Ceasar Mitchell, Atlanta Board of Education Chair Courtney English and executives from Coca Cola, Deloitte Consulting and Netflix.
"Common Core has the potential to have a very a positive impact on learning but we have to think about implementation," Hrabowski says. "We need to give teachers the professional development they need to implement these new standards. Some schools may need to provide additional time and instruction to help [underperforming] students adjust – more after-school and summer programs."
Hrabowski is widely credited for making UMBC a top national source of African-American postgraduate degrees in science and engineering. He supports the more challenging Common Core standards but says educators must also address the lingering achievement gap.
Data from the 2013 National Assessment of Education Progress, dubbed the nation's report card, found that nationwide, just 18 percent of African American students were proficient in 4th grade reading compared to 46 percent for whites. Similar gaps exist for math.
Obama in January appointed the members who will join Hrabowski on the African-American education commission. The commission includes Dr. Robert Ross, president of the California Endowment and leaders in the fields of education and law.
Originally announced in 2012, the initiative is being launched as President Obama also seeks to rally support for his "My Brother's Keeper" campaign. The two campaigns are part of a dual push to improve the education and life prospects of young Latinos and African Americans.
A recently announced summit is slated for March 28 in Atlanta, the first stop of a multi-city listening tour to identify projects that are elevating black academic achievement. A number of prominent scholars, meanwhile, are urging the commission to consider new proposals on ways to help black students who are performing below grade level in reading and math, subjects that are being overhauled under Common Core.