P.G. County Schools Briefs: Shawn Joseph Appointed to Deputy Post
3/26/2014, 3 p.m.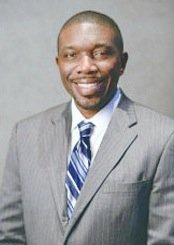 Shawn Joseph has been appointed as deputy superintendent for Teaching and Learning for the Prince George's County Public Schools system. In his new capacity, Joseph will oversee the divisions of Student Services, Performance Management, Curriculum and Instruction, Special Education, Testing, and Secondary School Reform. He will also ensure that the school district's curriculum is aligned to state goals and outcomes and develop initiatives and strategies to improve instructional outcomes for students.
"Dr. Joseph brings more than 16 years of experience to the table, and his passion and drive to improve student outcomes is impressive," said Kevin Maxwell, schools CEO. "Having started his career as a teacher, he also understands how new initiatives such as the Common Core State Standards impact the classroom and the importance of community collaboration in moving student achievement forward."
Joseph formerly served as superintendent for the Seaford School District in Delaware and as an administrator and educator with Montgomery County Public Schools, where he trained school leaders, developed strategies to improve school performance and collaborated with parent associations and government agencies to support student achievement.
While serving as an assistant principal for Redland Middle School in Rockville, student success in algebra increased from 64 percent to 80 percent over a three-year period, and truancy rates were reduced by 80 percent.
Special Programs Lottery Closes
The Special Programs lottery application process for Prince George's public schools closed on March 12 and reopens in January 2015.
Through the lottery, students are offered more learning opportunities in programs that include Biotechnology, Creative and Performing Arts, French Immersion, Montessori, and Talented and Gifted – each of which provide students with innovative learning opportunities and creative approaches to fulfill their educational objectives.

The lottery process also allows parents and students to have an opportunity to secure an available seat in one of the specialty programs established in selected schools throughout the county.
Overall, the specialty programs have specific boundaries, with all school assignments through the lottery based on the student's home address.
Results of the specialty programs lottery, which is held separately from the charter schools lottery, will be posted later.
Meanwhile, the results are in for seats in the county's public charter schools lottery, with all valid applications having been assigned a place.

Students looking to find their place in the lottery, can enter their application number in the "Search" button on the school system's website.
The application number was provided in the confirmation email students received when they submitted the online application for the public charter schools lottery.
Summary of the March 13 Board of Education Meeting
The Board recognized the outstanding service of Prince George's County Police Officer Ariel Acosta for his efforts in keeping students and the community safe. State Superintendent Lillian Lowery and Betty Morgan, Ph.D., presented findings of schools CEO Kevin M. Maxwell's transition team. The report is available online. The Board voted to accept the Legislative Report and its recommendations.
Staff from various public schools gave a presentation on Academic Achievement with an emphasis on Instructional Technology.
The Board approved textbook adoptions for courses including Science, World Languages, Social Studies, and Early Childhood. The Board also approved Public Charter School agreement renewals for Turning Point Academy in Lanham, Md., Imagine Andrews at Andrews Air Force Base, Md., and Imagine Leeland in Upper Marlboro, Md.