Norton Praises United Nations for D.C. Statehood Stance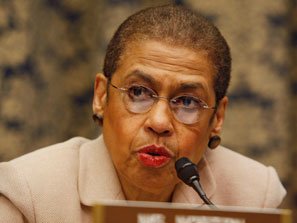 D.C. Delegate Eleanor Holmes Norton on Friday praised a report from the United Nations' Human Rights Committee that criticized the U.S. government for not granting equal congressional voting rights for District residents.
"It should come as no surprise that the denial of voting rights in the House and Senate for D.C. residents is a human rights violation against the International Covenant on Civil and Political Rights treaty, which the U.S. signed in 1977," Norton said. "No other country so flagrantly limits the rights of citizens because they happen to live in their nation's capital. D.C. residents have shouldered all of the obligations of American citizenship, particularly paying federal taxes and service in all the nation's wars, but still, they are treated as second-class citizens in our country."
The U.N. committee, which issued the report Thursday, reached a similar conclusion in a 2006 report.
Norton said the international body will play an integral role in her push for statehood.
"I intend to add the U.N. to the efforts statehood advocates and I are planning on the House floor during Emancipation Week," she said.
Norton also commended D.C. resident Timothy Cooper for his longtime efforts to inform people worldwide about the city's plight.