UNCF Celebrates 70th Anniversary at Annual Masked Ball
3/28/2014, 5:20 p.m.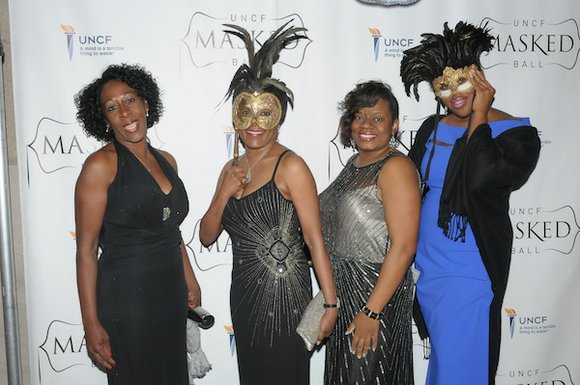 The United Negro College Fund celebrated its 70th anniversary and party with a purpose at its second annual Masked Ball.
Civic, business and education leaders from across the Washington Metro Area gathered Thursday, March 28 at the Andrew Mellon Auditorium in Washington, D.C. The event raised funds in support of education and providing students with the support to get to and through college. UNCF is the nation's oldest and most effective organization providing minority higher education scholarship assistance.   Stephen G. Canton, Chairman & CEO of iCore Networks led the "Northern VA UNCF Strong" a campaign to increase the amount of support that UNCF receives from Northern Virginia companies for the MASKED Ball and is also serving as co-chair of the Ball.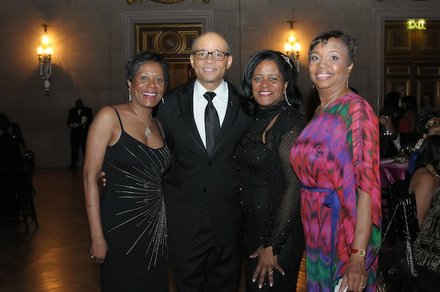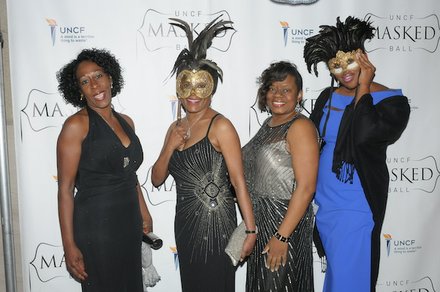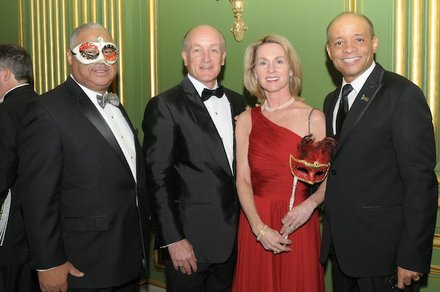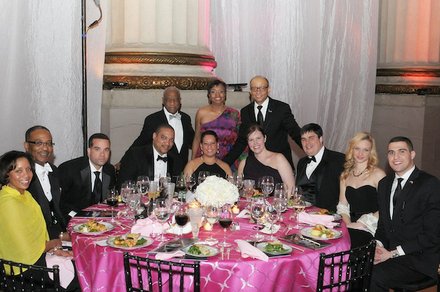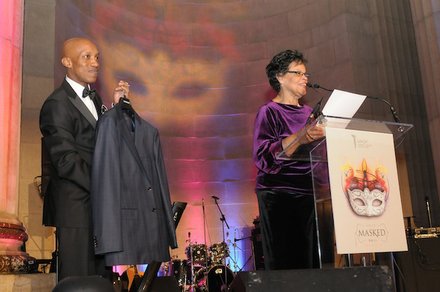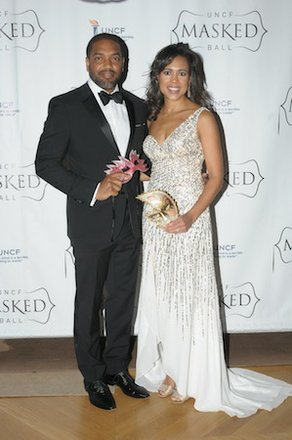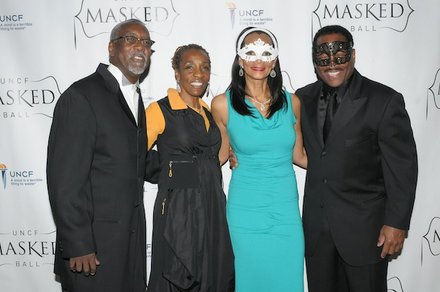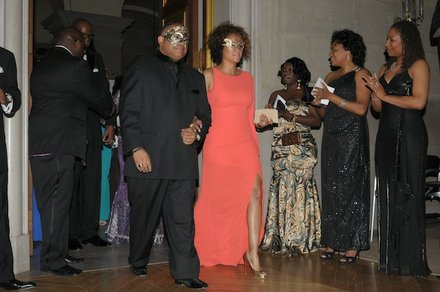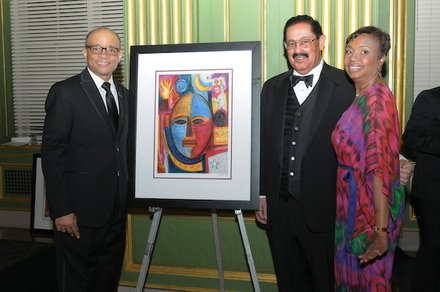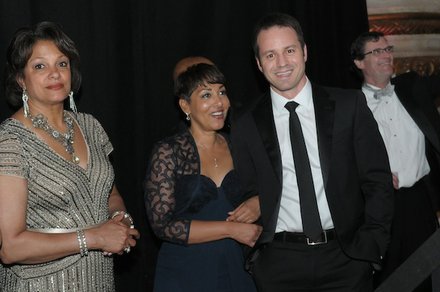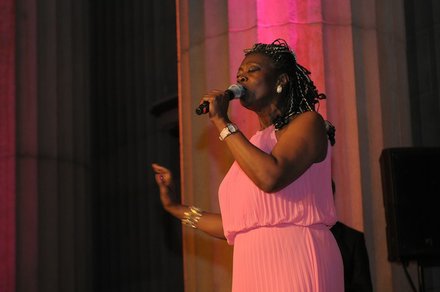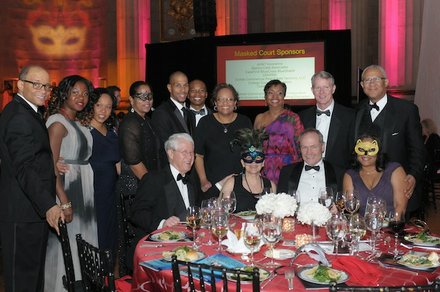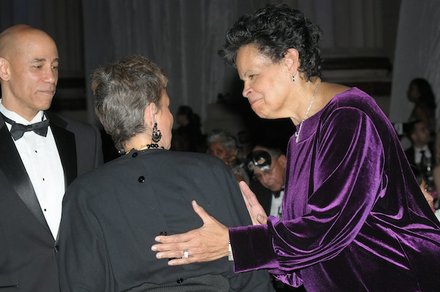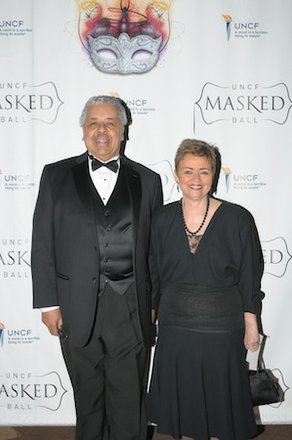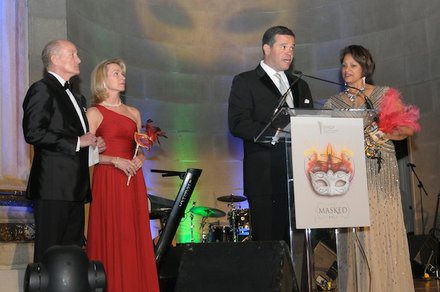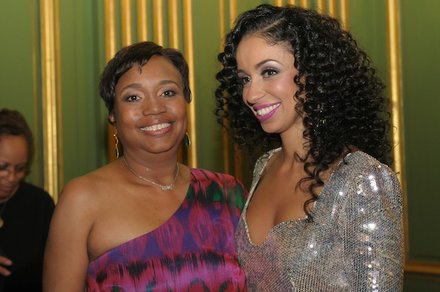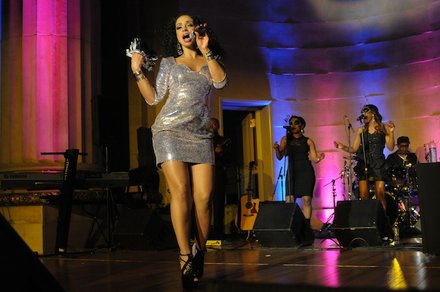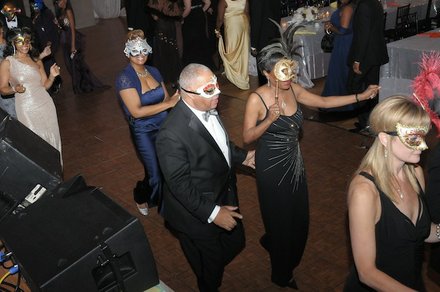 "iCore is proud to be a continued partner and strong supporter of UNCF and I personally encouraged all business owners in the Northern Virginia region to consider supporting UNCF and helping to advance the cause for supporting minority higher education" said Canton. "UNCF's work provides invaluable access to education for minority students and is a tremendous organization exerting significant positive influence on our local community and economy. Together we have made tremendous strides toward helping UNCF extend its reach and mission through higher productivity and efficiency brought about by tech-driven telecom."
Other Northern Virginia companies supporting the UNCF Masked Ball include Aerojet Rocketdyne in Arlington, Va., and Neustar, Inc. in Sterling, Va.
For the second consecutive year, Dr. Charlene Drew Jarvis, former chair of the DC City Council, was spectacular as the Live Auctioneer for the UNCF MASKED Ball and once again and proved to be the most popular guest in the room. The item that won the highest bid of the evening of $4,010 turned out to be a Whiskey and Cigar Tasting for four at the Civil Cigar Lounge donated by Washington businessman Emmanuel Bailey of DC09. The item proved to be so popular that Bailey donated a second tasting on the spot.
Pepco donated Lady Gaga Tickets at the Verizon Center in May and drew a winning bid of $2,442.  The brand new Salmander Resort and Spa donated an overnight stay with a meal service and was sold for a bid of $1,345. An elegant men's suit along with personal shopper services was donated by SARAR and received a bid of $1080. 
This year's honorees included legendary radio and television legend Donnie Simpson and his wife Pam, who have been among UNCF's top individual donors; Marriott International, a corporation that has been among the top UNCF corporate donors since 1973; and Zion Baptist Church of Washington, one of the top UNCF church donors.  Also being honored will be Frank K. Ross, Managing Partner for KMPG, for his longstanding volunteer community involvement in the Washington area.  Entertainment was provided by Washington's own Grammy-Award winning artist Mya, as well as the always-popular Julia & Company.