JESSE JACKSON: Big Money for College Sports, Nothing for Players
Jesse L. Jackson Sr., Special to The Informer | 3/31/2014, 11 p.m.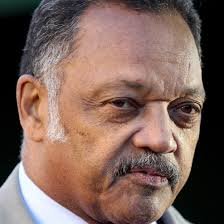 It wasn't a good idea for the South to base its economy on slave labor. And it isn't a good idea for universities to be the producers of professionalized, big money sports entertainment. It surely conflicts with the stated educational mission of the university.
But however regrettable, that is what has developed. And that reality renders the claim of "amateurism" an utterly cynical smokescreen. The argument that athletes should not share in the money that they are producing because it will remove them from their role as students is simply preposterous from programs that are require commitment of 50 hours a week to the sport.
Led by Ed O'Bannon, former athletes have sued the NCAA for profiting from the use of their likenesses without permission or contract. The courage of the young men from Northwestern University will encourage others to act. Some of the players will testify before Congress this week. These young men produce an entertainment that literally hundreds of millions across the world pay to watch and cheer. They generate literally billions in revenue. It is simply inconceivable in a free market economy that they should be treated as chattel with no rights of contract. From picking cotton balls to now passing footballs and basketballs, it is still all sweat and no equity, all work and no reward. Workers should be paid for the profits they help to generate. That is as true for the stars of stage and screen, for the skilled workers in steel plants as for the gifted athletes in college athletics.
Keep up with Rev. Jackson and the work of the Rainbow PUSH Coalition at www.rainbowpush.org.