Don't Fall Prey to Affinity Fraud
Lucy Drafton-Lowery, Public Affairs Specialist, D.C. Department of Insurance, Securities and Banking | 5/1/2014, 4:23 p.m.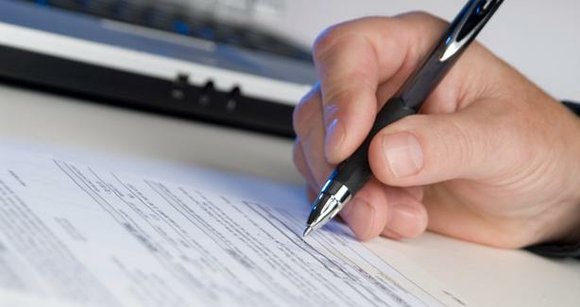 The D.C. Department of Insurance, Securities and Banking has received complaints from District residents regarding affinity fraud, an increasingly common type of scam.

So, what is affinity fraud? Affinity fraud refers to investment scams that target members of specific groups, such as religious or ethnic communities, active or retired military or professional groups. The faith, love, trust and friendships that these groups share can prompt members to let their guard down, and it's these close bonds that scammers sometimes exploit to get you to invest. The scam almost always involves either a fake investment or an investment where the scammer is dishonest about important details, such as the use of funds and the risk of loss.
Unfortunately, there have been cases of affinity fraud in Washington, D.C. One example involved a D.C.-based businessman from Africa who conned a couple into investing $115,000 in so-called growth fund investments. He invited the couple to dinner, made his pitch and persuaded them to buy shares in a high-risk fund designed for short-term investors who could accept those risks. Because they were friends from the same country, the couple trusted him and handed over their life savings. After an investigation, the department ordered him to cease and desist from providing investment advice, pay a $30,000 civil penalty and pay restitution in the amount of $115,000 back to the couple.

Affinity fraud often involves "Ponzi" or pyramid schemes, where new investor money is used to make payments to past investors to give the false impression that the investment is profitable. The scammer wants you, the investor, to believe your investment is safe so you will reinvest or encourage others to invest. Once the new investments stop, the scheme usually collapses.

Another instance of affinity fraud took place at a local District church. The minister convinced members of his congregation to give money for what he told them was an "investment opportunity" that would help the church. Since they trusted him as their church pastor, they provided him with the funds. He promised investors a 20 percent return after one year regardless of market conditions. The minister collected thousands of dollars from his parishioners and used the money to purchase property, fund renovations and other costs associated with an investment property. When the payments on the notes were due to investors, the minister was unable to pay. The department took action against the minister, and he was fined $30,000, and ordered to pay restitution to the D.C. victims.
However, not all scammers are members of a group. They can be without any affiliation and use a different tactic to gain the confidence of group members. For example, they may enlist a few prominent people from the group to market the scam to leverage the familiarity of a trusted leader.
The department finds that many instances of affinity fraud go unreported because the victims try to solve problems within the group or are too embarrassed to report the fraud. Don't place yourself in a position where your savings could be wiped out – protect yourself and your money. And don't be embarrassed to report suspected fraud to the department. Your report may help to keep others from putting their money into the same scam. Listed below are some tips on how to avoid affinity fraud.