Don't Fall Prey to Affinity Fraud
Lucy Drafton-Lowery, Public Affairs Specialist, D.C. Department of Insurance, Securities and Banking | 5/1/2014, 4:23 p.m.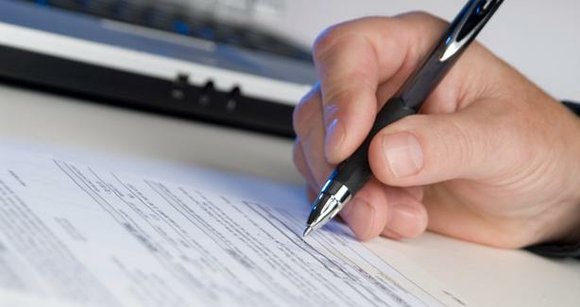 • Beware of investment opportunities that promise quick returns. 

• Beware of investment opportunities that are based on or challenge a person's faith or their obligation to give money because of religious beliefs.

• Beware of testimonials or endorsements from group members. Scam artists frequently pay out high returns to early investors by using money from previous investors. 

• Do not fall for investments that promise profits or "guaranteed" returns. If an investment seems too good to be true, then it probably is. Generally, the greater the potential return the investment offers, the greater the risk of losing money. 

• Be skeptical of any investment that is not fully documented in writing. Avoid an investment if you are told there is insufficient time to put the terms in writing. Also, you should be suspicious if you are told to keep the investment opportunity to yourself, or that it is only available for a limited time, or to a select few. 

• Don't be pressured or rushed into an investment before you have a chance to think about it and investigate it. Watch out for investments that are pitched as "once-in-a-lifetime" opportunities, especially when the promoter bases the recommendation on "inside" or "confidential" information.

• Check out everything before you invest. Never make an investment decision that is based solely on the recommendation of a leader or member of an organization, or religious or ethnic group to which you belong.
• Seek professional advice by asking a disinterested outside expert not in your group – attorney, accountant, banker, stockbroker or financial planner to evaluate the investment.
• Call the D.C. Department of Insurance, Securities and Banking at 202-727-8000 to check the license of the person offering the investment. Ask if they are registered to do business in the District and if the investment is allowed to be sold. If the person or the investment is not registered, that is a sure warning to inquire further. Don`t take the word of a salesperson! Check out the investment yourself.
You can't get rid of scammers, but you can avoid having them come into your life. Don't make a costly mistake by relying solely on "trust" when making an investment. The better informed you are, the less likely your chance of becoming a victim of investment fraud and abuse. The department works to prevent fraudulent, deceptive and unfair business practices in the District. Contact the department if you have any questions about the license status of the person offering the investment. You can reach us on 202-727-8000 or visit disb.dc.gov.
You can also use the Financial Industry Regulatory Authority's free BrokerCheck tool to help research FINRA's-registered brokerage firms and brokers, as well as investment adviser firms and representatives: http://www.finra.org/Investors/ToolsCalculators/BrokerCheck/
The District of Columbia's Department of Insurance, Securities and Banking regulates the city's financial-services businesses. It has two missions: to effectively and fairly regulate financial services to protect the people of the District; and to attract and retain financial-services businesses. For more information, visit disb.dc.gov.