P.G. County Warns of Jury Duty Scam
WI Web Staff | 5/1/2014, 4:32 p.m.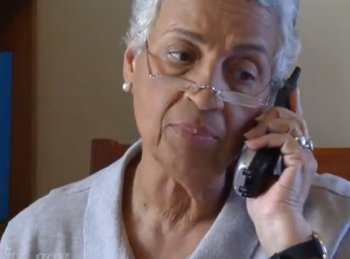 Prince George's County officials warned Thursday of a telephone scam that attempts to dupe county residents into paying fines for missing jury duty.
The caller tells the person that they have been charged with contempt for not reporting for jury duty, refers to a circuit court judge by name and demands payment over the phone using a prepaid card, authorities said.
"This is absolutely a scam," said Prince George's County Circuit Judge Sheila R. Tillerson Adams. "The court simply does not operate this way. The court would never call a citizen and attempt to enforce a fine or threaten contempt.
"If there was an issue with jury service, the court would send a notice in the mail and require the citizen to appear in court," Adams said. "If a fine or penalty were to be assessed, the citizen would be advised by the judge in person in court."
Anyone who receives such a phone call is advised to hang up and disregard the call. Prospective jurors can check their status or report any suspicious telephone calls regarding jury duty to the county Circuit Court jury office at 301-952-4385.
More information about how to recognize, report, and prevent becoming a victim of telephone scams is available through the Federal Trade Commission website at https://www.consumer.ftc.gov/articles/0076-phone-scams.