Tech Exec Faye Fields to Helm Girls Scouts' D.C. Chapter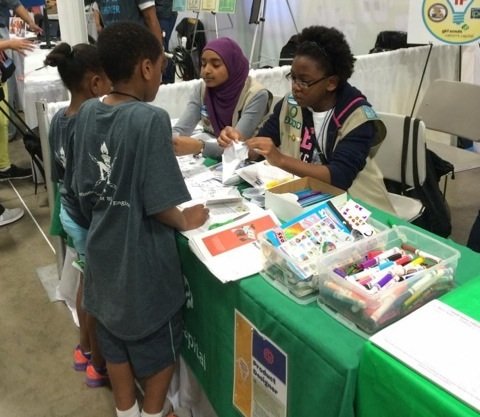 Faye Fields, founder and CEO of a prominent tech firm, is the new president of the board of directors of the Girl Scout Council of the Nation's Capital, the organization recently announced.
Fields was elected to the position on April 5 and will start serving her term Oct. 1.
Fields, a former Girl Scout in Cincinnati, founded Integrated Resource Technologies, a leading provider of management support services and information management services to government agencies. She is also a founding partner in the Washington Nationals Baseball Club and a recipient of the "Emerging Business of the Year" from Black Enterprise magazine.
"I want to see Girl Scouting continue to be extremely successful and grow," Fields said. "I want more adult to volunteer to lead troops, and I want more girls to benefit from the incredible opportunities Girl Scouts has to offer."
The Scouts' D.C. chapter covers the District, eight counties in Maryland, 10 counties in Virginia and seven counties in West Virginia. The organization serves more than 89,000 members.
Fields said her goals include improving fundraising for the chapter and making participating girls more job-ready.
Lidia Soto-Harmon, the chapter's chief executive, said she is proud of the newly-elected board members, including Pedro Alphonso, CEO of Dynamic Concepts Inc., who was elected third vice president.
"Our board reflects our strong commitment to diversity and inclusion, and includes some of the most talented and influential members in the Greater Washington region," Soto-Hamilton said. "They will be instrumental in helping us to deliver the best leadership program for girls in this region."