ACLU Backs Obama on 'Inhumane' Lockett Execution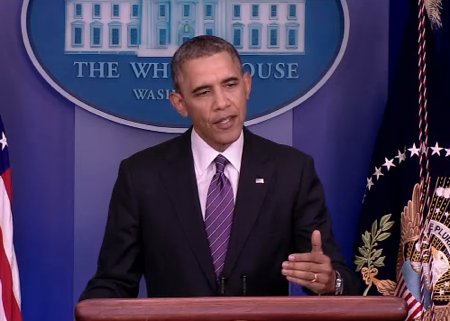 The American Civil Liberties Union backed President Obama's stance on the botched execution of a black death row inmate in Oklahoma late last month.
Laura Murphy, the ACLU's Washington Legislative Office director, slammed the "inhumane" death of Clayton Lockett, who was scheduled to be executed April 29, but suffered a heart attack after being incorrectly administered the combination of lethal drugs.
President Obama called the manner of Lockett's death "deeply disturbing" and asked U.S. Attorney General Eric Holder to review the policy on executions.
"President Obama's remarks resonate with the millions who are appalled by the inhumane deaths administered recently by Oklahoma, Ohio, South Dakota and other state governments," Murphy said. "We are encouraged that he has placed the death penalty on the attorney general's agenda to address not only the cruelty of lethal injection but also the racial disparities in death sentences. The ACLU has long believed that we must end America's unjust and discriminatory use of capital punishments."
Obama, who supports the death penalty in certain cases, believes the nation's policies should be more uniform and any racial bias should be rooted out.
Lockett was convicted of shooting 19-year-old Stephanie Neiman and watching as two accomplices buried her alive in 1999 after she interrupted a home invasion.