Marion Barry Lambastes Planned HBO Biopic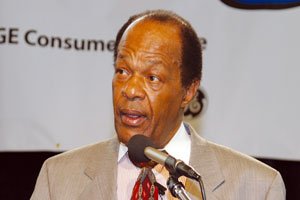 D.C. Council member Marion Barry loudly voiced his displeasure about a possible HBO project chronicling his life.
Barry, 78, blasted the project Friday on Twitter, taking the network to task for making the movie without his approval or consultation.
"Some white people really do think they should tell the history of black experiences," he tweeted. "Sad paternalists. We can speak for ourselves."
He reserved his harshest criticisms for longtime D.C. political reporter Tom Sherwood, saying he is "disgusted" with Sherwood's exploitation of his life and HBO's decision to commission two white men — Sherwood and fellow veteran D.C. journalist Harry Jaffe — to tell his life story.

"You ought to be ashamed of yourself @tomsherwood," the Ward 8 Democrat tweeted. "How does it feel to profit off of my life? Off my service? Off my struggles?"

Sherwood and Jaffe co-authored "Dream City: Race, Power and the Decline of Washington, D.C." in 1994, a book that has long been considered by some political pundits as a primer on black political power in the District. However, many blacks think the book is unduly critical of black politicians, particularly Barry, and does not address the role that the white power structure plays in developing the economic and political policies in the city.

Barry, a four-term mayor of the District, also chided famed filmmaker Spike Lee for his interest in the project.

Barry's autobiography, "Mayor for Life: The Incredible Story of Marion Barry Jr.," is due in bookstores in June.