Norton Pushes for Redskins Name Change Amid Sterling Flap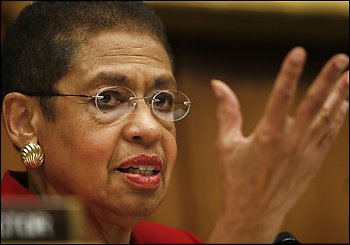 D.C. Delegate Eleanor Holmes Norton praised NBA Commissioner Adam Silver's lifetime ban of a team owner for making racist comments while urging his NFL counterpart Roger Goodell to take appropriate action in pushing for the Washington Redskins to change its name.
"Native people, organizations that represent them, allies of every background, and members of Congress have for years protested and demanded a change in the disparaging and racist Washington football team name, but have made no progress with the National Football League or with team owner Daniel Snyder," Norton said. "When Adam Silver saw racism, he acted without hesitation to the acclaim of the nation. The increasing controversy and activism surrounding the name of our hometown football team are in search of a similar national sports leader."
Norton is part of a growing chorus of political figures, including Senate Majority Leader Harry Reid, urging Snyder to change the team name.
Goodell "must not allow the NFL to be seen kicking and screaming to rid the league of a team name that carries racist and demeaning connotations from a bygone era," Norton said.