Alexandria Passes $638M Budget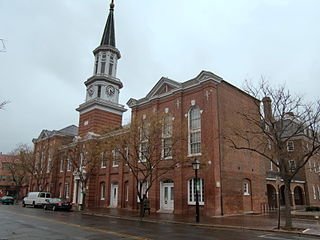 The city council in Alexandria, Va., passed a $638.8 million general operating budget for fiscal 2015.
The budget, which was passed May 1, is a 1.9 increase, or $12 million, over the budget for fiscal 2014. It includes a half-cent property tax increase, from $1.038 to $1.043 per $100 of assessed value.
The funds generated from the property tax rate increase will support programs for Alexandria's seniors. The additional revenue enables the continuation of the Elderly and Disabled Tax Relief program and the popular Senior Taxi program, in which taxis provide seniors who are unable to use public transportation with door-to-door service seven days a week at low cost. The budget also expands rent relief for seniors.
Alexandria's public schools received a $1.2 million increase above the recommendation by City Manager Rashad M. Young, who is responsible for preparing the city's budget each year. The schools' budget is $191.8 million, a $6.2 million increase over its 2014 budget. The schools will also receive $17.7 million out of Alexandria's $92.5 million capital budget which was also passed May 1.
The budget funds merit pay increases and pay-for-performance initiatives for city government employees. But as Young said at an April 3 town meeting on the budget, there were reductions in the city government's 2,400-job work force. Thirty-three jobs were cut. Young said at the town meeting that Alexandria had seven straight years of budget challenges.
"Our commitments have exceeded our revenue growth," Young said.
Alexandria Mayor William Euille said on May 1 that he expected more years of tight city budgets until the national economic recovery strengthens.