AKA Sorority Denounces Abductions of Nigerian Girls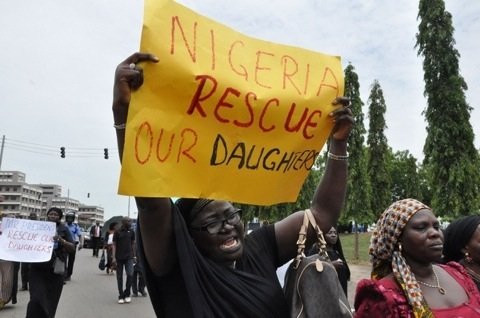 The Chicago-based Alpha Kappa Alpha sorority joined Tuesday a worldwide denouncement of the mass abduction of more than 200 Nigerian schoolgirls by a terrorist group.
The girls, who range in age from 15 to 19, were taken by force April 15 from their schoolhouse across Nigeria's borders to be sold into marriage, according to the Associated Press.
"It has been almost three weeks since the barbaric violence and abduction of the girls from the Government Girls Secondary School in Chibok, Nigeria," said Carolyn House Stewart, the sorority's international president. "A quick response is required, which includes a plan to deter future acts of this nature."
The 265,000-member sorority, which has 985 chapters worldwide, issued a statement Tuesday declared its full support of efforts to ensure the safe return of the girls.
Nigerian police said that of the more than 300 girls who have been taken, 53 have escaped while 276 remain in captivity. Two of the girls have reportedly died from snakebite.
"I abducted your girls. I will sell them in the market, by Allah," a man claiming to be Boko Haram leader Abubakar Shekau said in a video obtained by Agence France-Presse.
"There is a market for selling humans. Allah says I should sell. He commands me to sell. I will sell women. I sell women," he said, according to a CNN translation.
Secretary of State John Kerry said he talked to Nigerian President Goodluck Jonathan Tuesday morning and offered U.S. assistance in finding the girls, which Jonathan accepted.
The Nigerian government, under mounting international pressure to step up efforts to rescue the girls, defended its response to the abductions even as reports surfaced Tuesday that at least eight additional girls between the ages of 12 and 15 were kidnapped Sunday night from the village of Warabe.
"[Jonathan] and the government are not taking this as easy as people all over the world think," Doyin Okupe, a spokesman for Jonathan, told CNN.
The sorority said that the mass abductions are a prime example of human exploitation, an issue the organization has educated communities about through its M.I.N.D.S. campaign against human trafficking.

Since the launch of the campaign in January 2013, Alpha Kappa Alpha has consistently raised awareness about human exploitation.
"The sorority has used community forums to raise awareness and advocate for stricter enforcement and stiffer penalties," Stewart said. "This international travesty powerfully punctuates the need for our program initiative. … We need to unite and send a strong message that the lives of all girls are valued and their quest for education and access to education merits global support," Stewart said. "We need to continue to raise awareness, deter any elements that threaten progress, and decry the acts in Nigeria and elsewhere through our words and actions."